Hardware Massive将邀请到4位服务于硬创企业的专家为智能硬件企业出谋划策。
从研发-生产-营销-到融资,一次性接触4位国际相关领域专家,同时也是认识本地创业伙伴的好机会。
【活动免费】,全程将用英语进行交流。
Join us for a very special edition of Hardware Massive Shenzhen before Chinese New Year. We have industry experts from the 4 main stages of a hardware startup (development, funding, manufacturing, marketing) who will give in-depth advice to 3 local hardware startups.

If you'd like to be chosen as one of the 3 startups picked for this unique opportunity for comprehensive advice from leading experts on your startup's business plan, please contact the event organizing team immediately to be considered for a spot.

This will be a great chance for everyone to learn from the leading industry leaders in what to do (and not do) in the various stages of a startup.

• Development Expert: Carl Erickson - CEO of Mingwel

Carl received his Computer Science degree from Ryerson University in Toronto. He's spent many years designing and building embedded systems. In order to pursue his lifetime ambition to be an inventor, which required a good deal of time and money, he set up several profitable businesses that could mostly run independently without his oversight.

He has years of experience in the toy industry and in medical equipments, followed by two years running manufacturing facilities in China. Carl has finally perfected and patented an exciting invention that he is currently focusing most of his efforts on.

• Funding Expert: Derek Kwik - Managing Partner at BraveSoldier Ventures

Born and educated in Hong Kong, Derek is an early "returnee" to Asia with 25+ years of market entry experience. He is one of the most respected technology community leaders who's involved with nearly every accelerator/incubator/co-working space in HK.

Since 1999, Derek has reviewed 15,000+ business plans and pitches beginning with first generation internet companies. Since 2004, Derek is the Managing Partner of BraveSoldier Venture Capital, a technology venture capital fund (www.bsvcap.com). With a background in investment banking, direct investment and management consulting, he has worked in all aspects of fundraising including angel investing, family office, Series A and IPOs (HK Mainboard, GEM, NASDAQ).

• Manufacturing Expert: Greg Fisher - CEO of BSG Berkeley Sourcing Group

Greg is a serial entrepreneur with a focus on manufacturing and hardware startups, with over 10 years of experiences in providing turnkey development and manufacturing in China for hardware startups. He founded BSG - Berkeley Sourcing Group (www.berkeleysg.com), which provides development, manufacturing and quality control services for small & midsize businesses taking new and innovative products to mass production.

Greg also founded Hardware Massive (hardwaremassive.com), THE global platform for hardware startup communities, and has worked hard on creating a global network of hardware entrepreneurs sharing resources. He is also the founder of HardwareCon (www.hardwarecon.com), the annual conference for hardware startups held every March in the San Francisco Bay Area.

• Marketing Expert: Josh Steimle - CEO of MWI

Josh Steimle is a speaker, writer, and entrepreneur. He has written over 200 articles for publications like Forbes, Inc, Mashable, TechCrunch, Entrepreneur, and Time, and is the author of "Chief Marketing Officers at Work", which includes 29 interviews with CMOs from organizations like GE, the Harvard Business School, Spotify, Target, and PayPal, and was recognized in Success Magazine as one of the 5 Best Business Books of 2016.

Josh is the CEO of MWI (www.mwi.com), a digital marketing firm he founded in 1999 with offices in Hong Kong, Singapore, China, and the U.S. Josh has presented to business groups, industry associations, and at events like TEDx, ClickZ Live, Echelon, Ad:Tech, CommunicAsia, Social Media Week, and the Content Marketing Conference. He was recognized by Forbes as one of 25 Marketing Influencers To Watch In 2017, ranked #7 on Richtopia's list of Top 100 Most Influential CMOs, and ranked #11 by social media research firm Leadtail on their list of People Most Mentioned and Retweeted by CMOs.

Event Agenda:
• 6:30: Networking, Beer & Pizza
互相交流,吃吃比萨喝喝啤酒。
• 7:00: Opening, Demos & Pitches
简介 - 谁想要介绍他们的产品或服务请上前去,每人2分钟。
• 7:20: Networking, Beer & Pizza
互相交流,吃吃比萨喝喝啤酒。
• 7:40: Hardware Experts: Comprehensive Walkthrough for 3 Startups
• 9:00: Networking, Beer & Pizza
互相交流,吃吃比萨喝喝啤酒。

往期精彩回顾: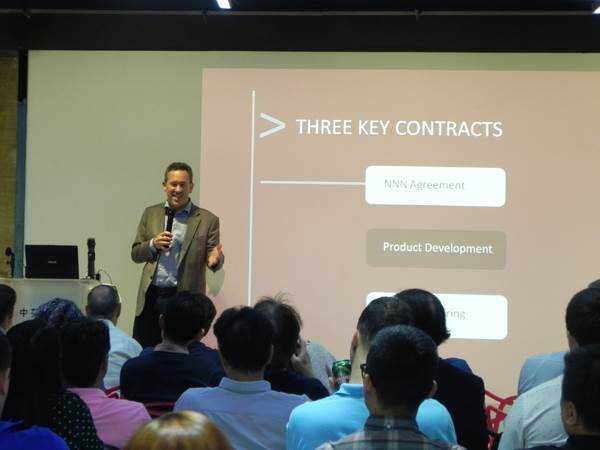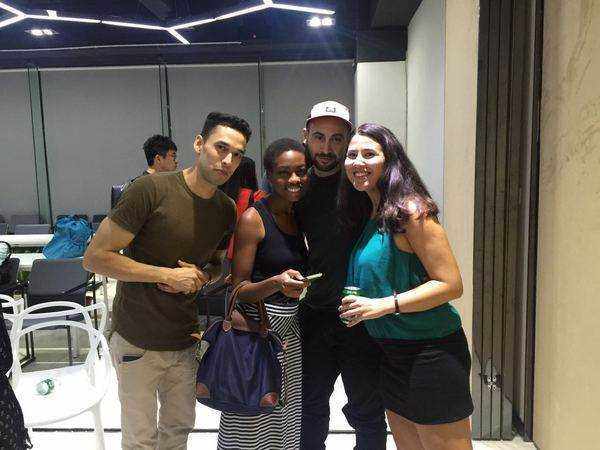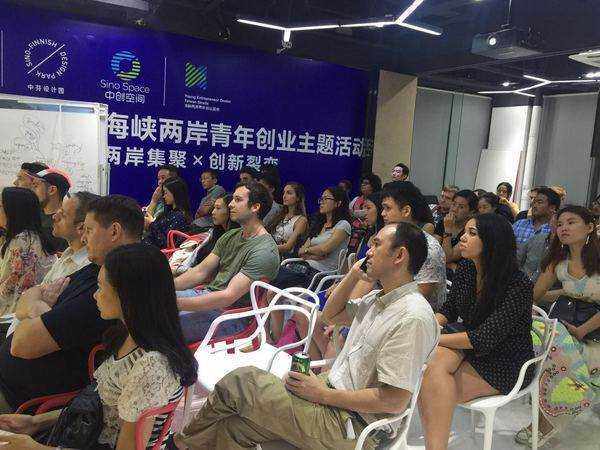 This event is powered by:
• Clarity - Clarity designs and develop web and mobile applications: they bring ideas to life. www.clarityhk.com
• BSG Berkeley Sourcing Group - An international turnkey manufacture provider for hardware startups. www.berkeleysg.com
• SimplyWork 2.0 - An international and nurturing coworking space based in Shenzhen, which has 7 spaces in different districts. simplywork.cn

Thank you, and we look forward to meeting you!

Please note that this is a Hardware Massive event for Hardware Massive members. If you attend and are not directly RSVP'd through the Hardware Massive event page, you will need to provide your name & email & approval for permission to register you onto our site at the door.