Startup Salad
Enjoy creating!
What is Startup salad?


Startup salad is a decentralized, non-profitable, joyful event. All of the skillful and passionate people gather together during the weekend (52 hours, from Friday night to Sunday night), pitch their idea and form a Startup team to achieve a project breakthrough from 0 to 1. At the event, there will be programmers, product managers, designers, marketing people and startup enthusiasts who first express their idea on Friday night. Next, contestants will form different teams based on projects to have group discussion over weekend and even scratch a prototype together!

The organizers will invite all the gurus (mentors such as senior executives from well-known enterprises, senior technicians, investors medias and legal specialists etc.) from different industries to support contestants by having discussions and providing advices for them. On Sunday night, there are final presentations in front of local entrepreneurial leaders.
Join Big Salad, make some friends, experience the excitement of starting a new journey for fresh startups that lead to opportunities for investment!
Pictures of previous events we organized: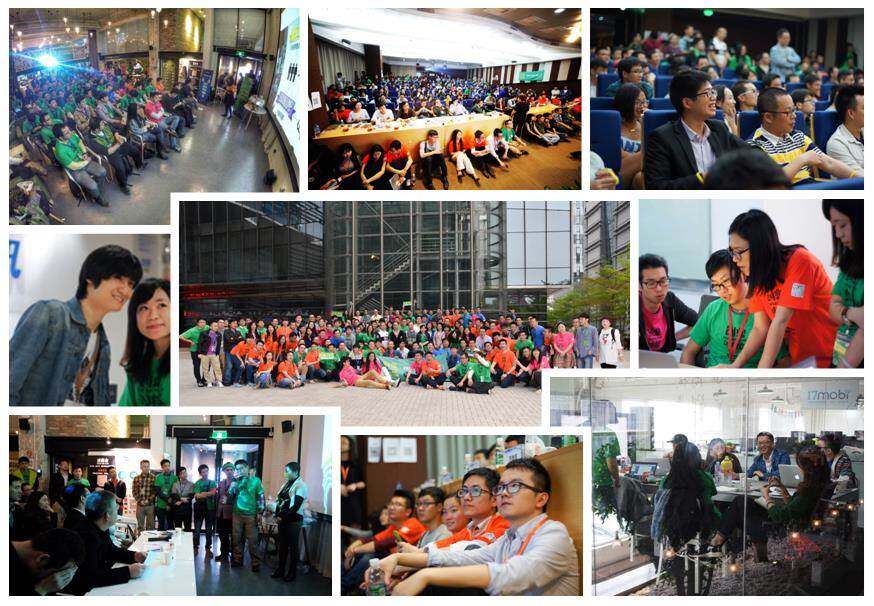 Video highlights of past events:

As for mobile device users, please hit the fullscreen butten for better experience.
What can you gain from Startup Salad?

Find partners that cherish the same ideals,
Find seed funding,
Receive guidance from gurus of different industries.
No talk, all actions! 52 hours, a whole new team and a prototype.
Fresh startups get first hand feedback, media attention and exposure.
You will see amazing startup projects, listen to ideas from partners that cherish same ideals.
You will form a team and a prototype project in just 2 days! The next worldwide phenomenon startup projects may come from your team and it may be valued millions of dollars!
You will get to know more than 100 elite startup talents!

No other event can you find more passionate, more innovative team members wish to realise their dream! You will get to know over 100 talents from various industries and start brainstorming in Startup Salad!
You will form the network with mentors and judges!
Face-to-face communication with experienced startup mentors and judges and try your ideas out. Correct some faulty ideas about startup, and just make friends with these startup gurus here in Startup Salad!
Startup Salad values:

Just do it.
Help each others.
Enjoy creating.
In 2015, Startup Salad will be hosted in 14 cities throughout China. Besides Beijing, Shanghai, Guangzhou and Shenzhen, there will also be events in Dalian, Hangzhou, Changsha, Xian, Hainan, Hong Kong, Taibei etc. Meanwhile, London and San Francisco will be in proposal as well. Let the 52 hours startup movement thrive!
Successful cases of previous events we orginized:

The founders of MYOtee, participated and successfully grouped a team in the event in 2013, and it received millions of US dollars in funding. Successfully, MYOtee wins the first place at App Store since from June, 2014.



Agenda of Startup Salad Tianjin

Event Time:

26, June, 2015(Friday) 19:00 --- 28, June, 2015 22:00
Event Place:
Maker Works, Tianjin

Maker Works, Tianle Innovation Park, Beizhakou Town, Jinnan District, Tianjin.
Event Schedule:

Attendees(Product Managers/Designers/Technicians):
Time for registration: Friday afternoon (June 26th), 17:00 to 18:40 (including registration and dinner)
You need to be on site from Friday night 7pm to Sunday night 9:30pm. Meals will be provided during the course.
If you have an idea, you have one minute to present it and form your team later-on at Friday night. If there is not enough human power to support your idea, you are free to join others' teams. (A ONE PAGE presentation file should be sent to bigsalad@163.com before April 17th 3pm, so that it can be shown to audiences while you are presenting your ideas. Presentation template will be sent to your email address.)
You are free to just enjoy other's idea without preparing yours, and be part of a team you like the most.
During Saturday and Sunday daytime, we will invite many veteran investors and entrepreneurs to join us and share their thoughts with attendees.
Audiences (for Sunday night's roadshow):
Time for registration: Sunday afternoon (June 28th), 17:30 to 18:20
Starting from 6:30pm, enjoy your time at the roadshow, and share your time with fellow audiences and attendees. The grand show will present you the debut of 15-20 projects incubated with two days of hard works.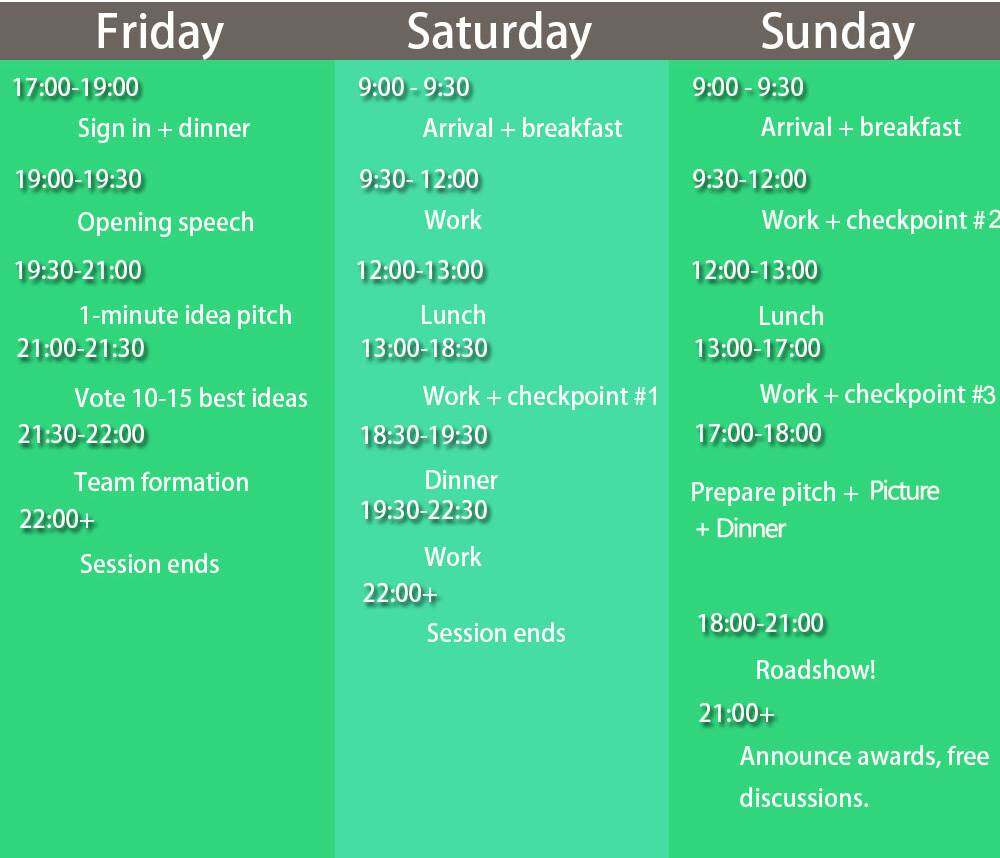 Event Expenditures:
Tianjin Startup Salad is a non-profit activity. Ticket income will be used to cover all attendees' cost, which includes 2 sets of breakfast, 2 sets of lunch and three sets of dinner, as well as on-site utilities, rent, and T-shirt etc.
Moreover, dormitaries and hotels are provided to attendees FOR FREE thanks to our sponsors.
About Maker Works:

The first work place for makers and focused on intellectual hardware.
Entrance and Instructions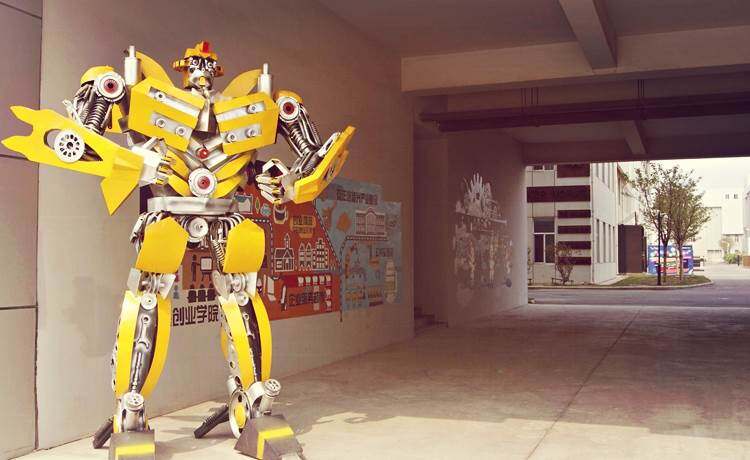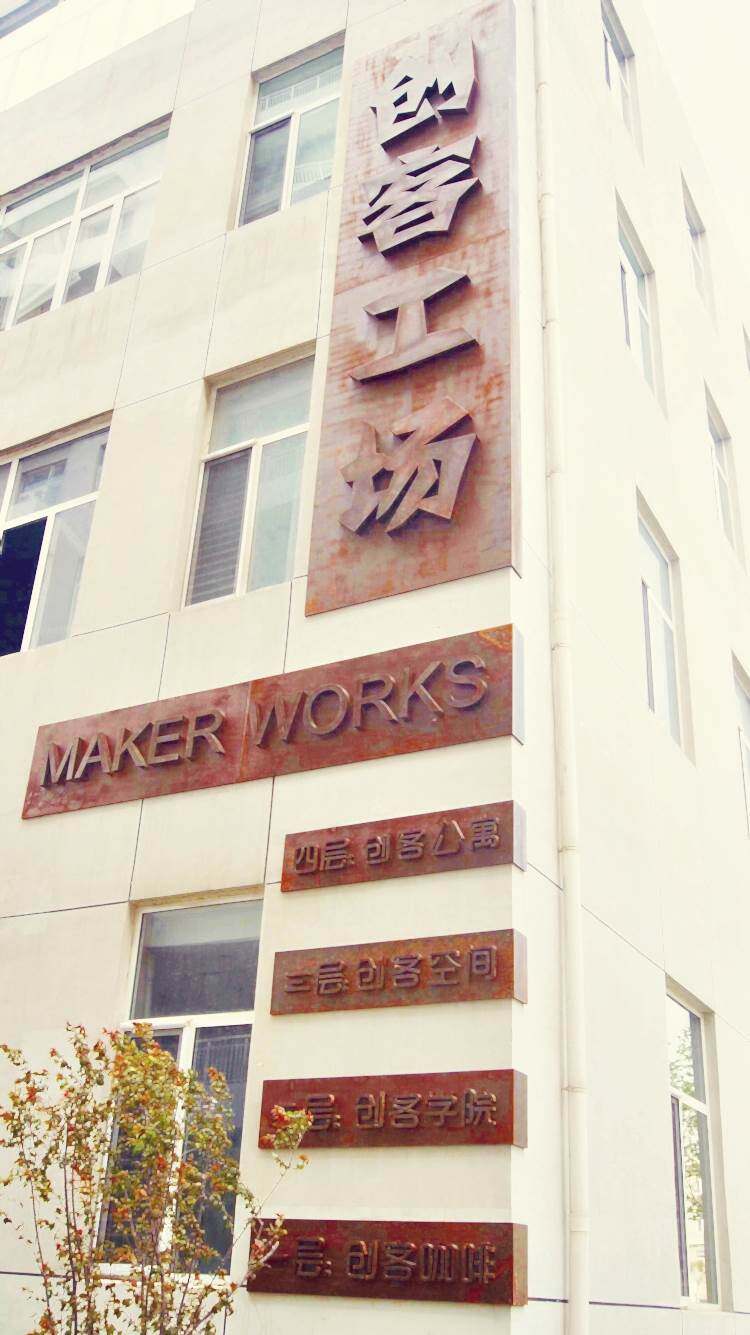 The gate and Startup Map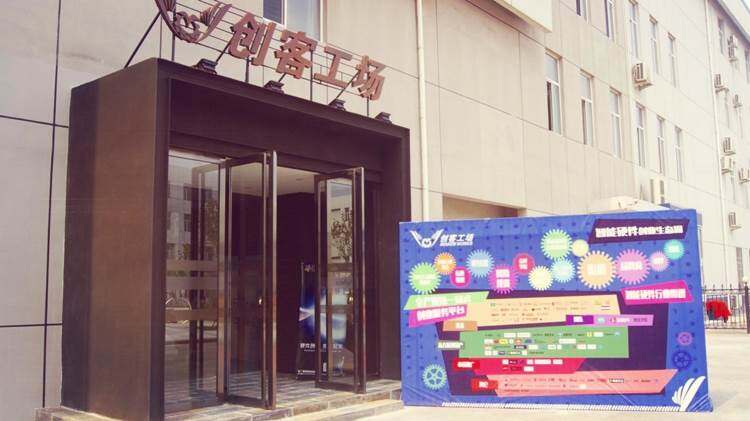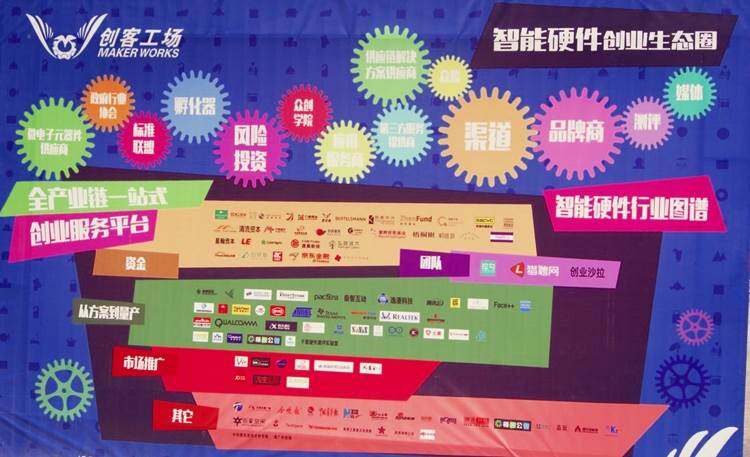 Coffee, dining hall, and brain storming Area.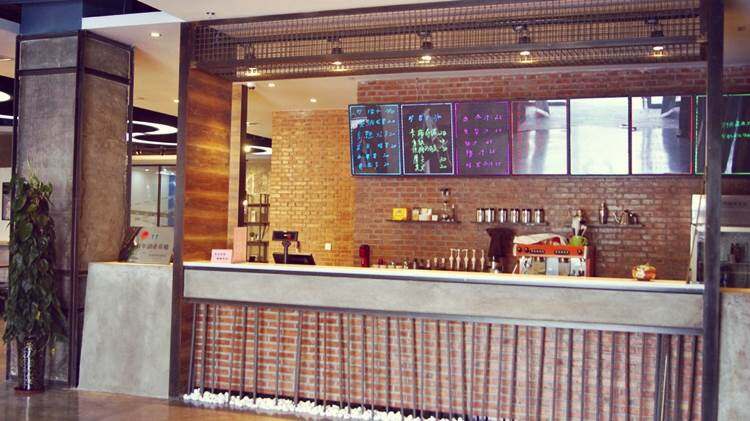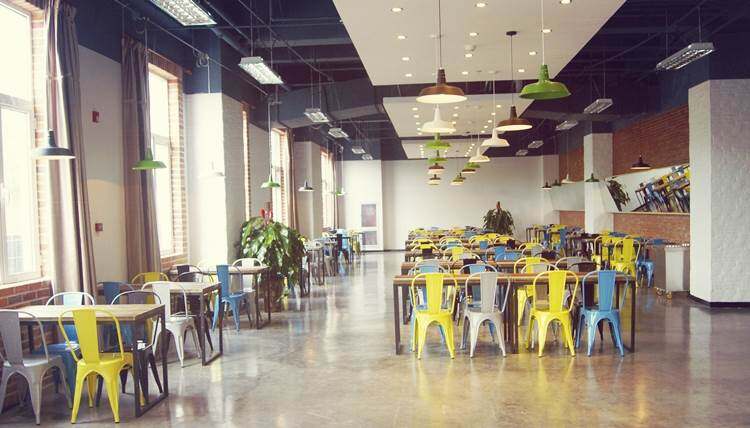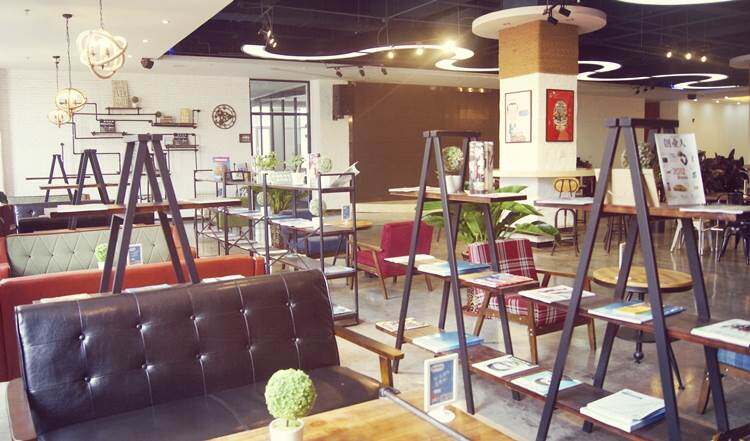 Labs, Devices and Exhibition Area
Professional research laboratory for intellectual hardware field. Solve your problems in product research and development.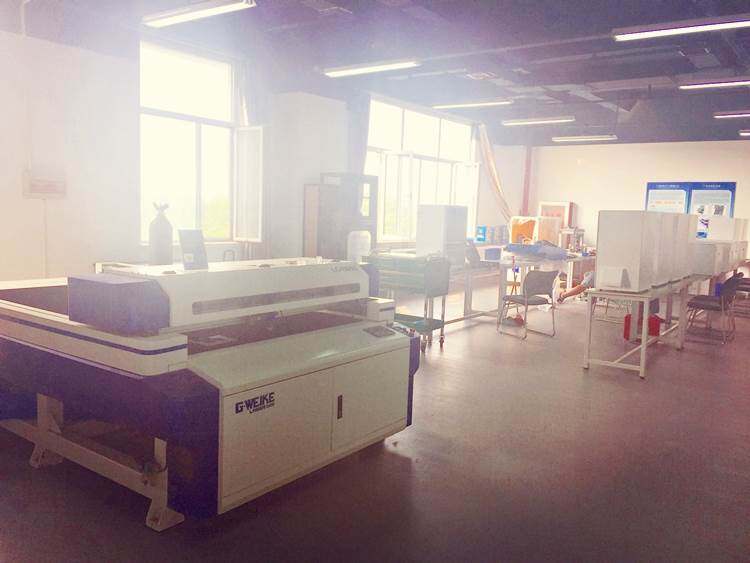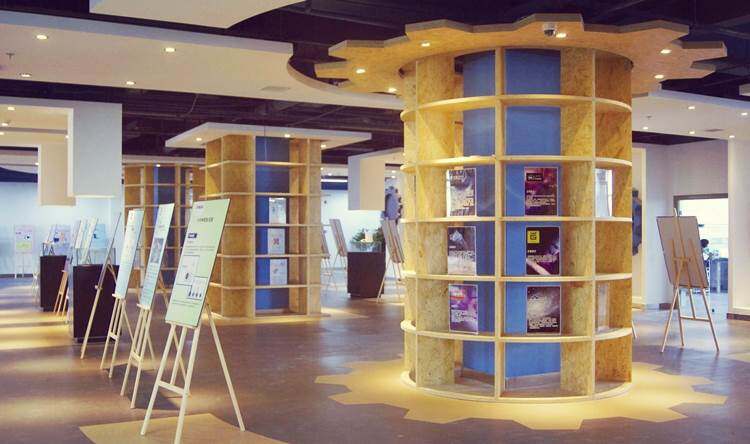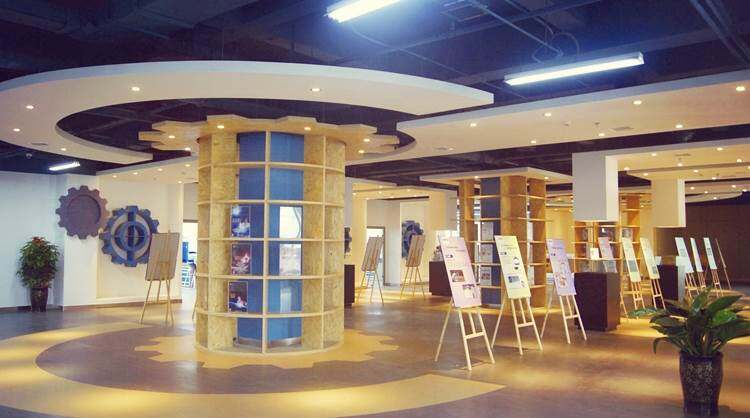 OPEN OFFICE
Open office, suitable for your teamwork and discussion.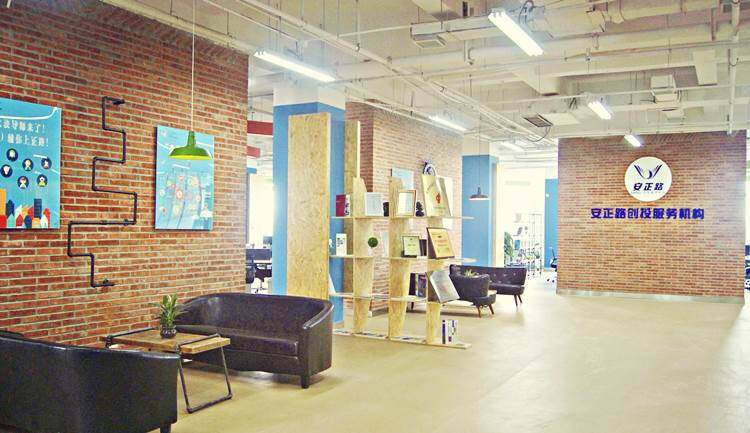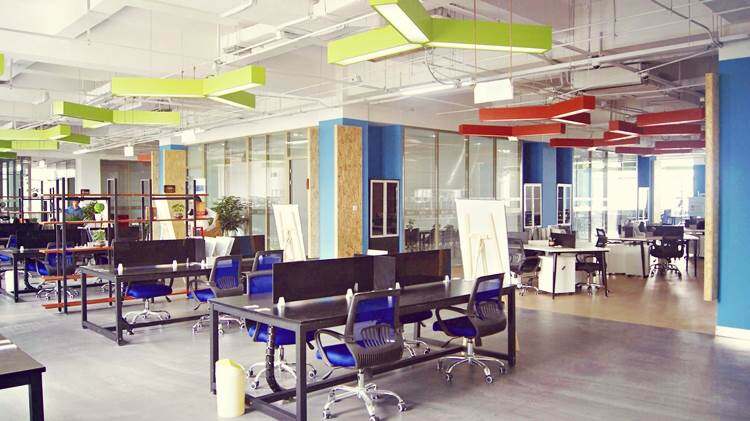 Rest and Entertainment
Probably the first maker space combining gym, movies, and games. When you are tired in your work, maybe running can give you more inspiration.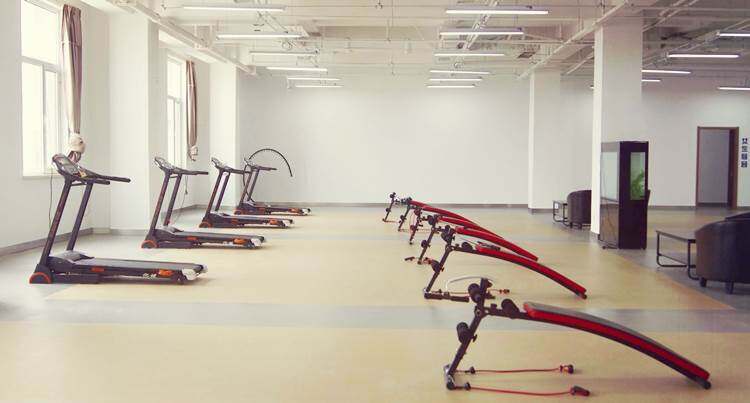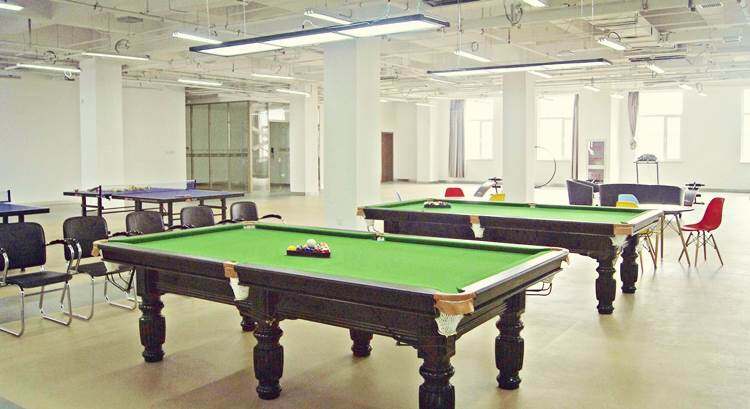 StartupSalad is a world-wide organization belongs to the organizers from all around the world, and we are the organization full of of passion, energy and skills.
StartupSalad is mostly half-independt-held by the local organizers, but we are sharing all resources our organizers have in China or abroad. Meanwhile, the organizers are hopefully to participate in our Anual Organizers Meeting freely.
All of You are welcome to join our organizers family, which members are from all around the world! (If you want to apply to be the organizer, please add the public wechat account: startupsalad)
Premium Sponsors


Sponsors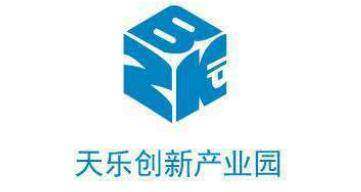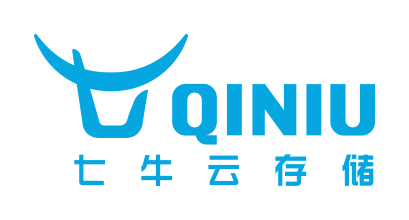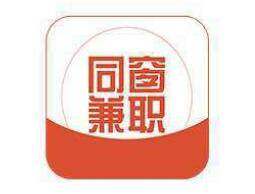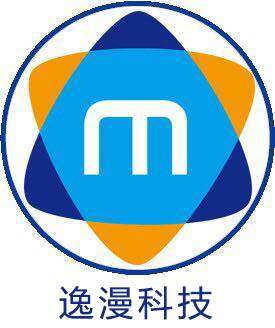 Partners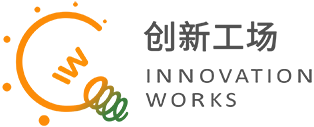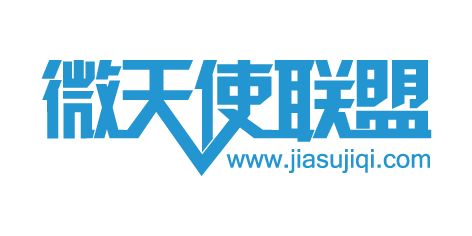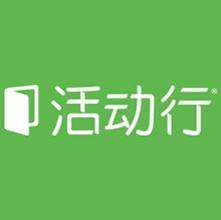 Frequently Asked Questions
Q: Does the organizer provide meals and accommodations?
A: We provide seven meals (including Friday dinner) per person in total and one event T-shirt. Unfortunately we are not able to provide accommodations at this point.
Q: What's the language being used at the event?
A: Chinese and English. Chinese will be the first language but we will provide English translation in core activities. You don't have to worry too much about language disparities.
Q: Who are going to the event?
A: Anyone who is interested in Internet and startup, all types of geek, and in backgrounds of technology, marketing or related.
Q: Do we have to have an idea ready in order to participate?
A: Having an idea prepared would be the best scenario. But it's ok to not have one on hand and join other teams.
Q: We have existing teams and products, can we still participate?
A: Everyone should participate as individuals. The event is exclusively aiming for making products, not promoting them.
Q: Will the teams stay together after the event?
A: some will dismiss, others will register companies and get funded, entirely depending on you and your team. Recently the successful case of upgrading into a company after the event is MYOtee (has received thousands of funds in RMB and won the first place at App Store).
Q: what characteristics my idea has to fit?
A: Directly or indirectly related to Internet, software, mobile application and the like.
Q: For example?
A: Websites like cloth-matching, local guide, family tree, mobile applications like NFC coupons, menu translation, longevity aid and the like.
Q: what products should we be making?
A: The best scenario would be code-compiled prototypes (even it's simple), in combination of PPT that includes your business model and market research.
Q: Do I need to be onsite for the whole weekend?
A: Yes. For emergency reasons, please contact your team and the event staff in advance.
Q: I am still working or has formed a startup company, am I suitable for the competition?
A: That's O.K. You can get some in-depth insights of the industry and meet friends through the event.
Q: I don't want to participate the entire event, can I just look around?
A: You can buy the audience tickets for Sunday night.
Q: What is your official Wechat handles?
A: Wechat public account: startupsalad, or please scan the QR code to join us.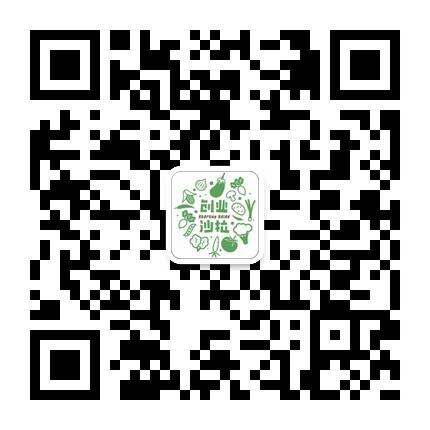 Registration Information
Already signed up for others, and when registration, please do not fill in the same information of yours, with the fear of being judged as a duplicated registration.

Registration Process Quick Guide: Select the Ticket Types> Click "I want to sign up"> Fill information table> Submit>Waiting for the approval> Received approval and Information> Payment (complete)

After registration you need to wait for our approval to continue to complete the payment, we will always pay attention to enrollment and approved. After recieving the approval please complete the payment within 5 days, late payment will be automatically canceled. Registration required to re-register if they are canceled.

Be sure to fill with accurate information (skills, company, position, etc.), once found with the facts, you will be blacklisted.

The audience does not need approval for the tickets.

Startup Salad is a non-profit event, all the tickets fee will be used to cover the cost of the event expenses.
Contact:
For any questions, feel free to contact:

Jason 白雄飞(wechat: baixiongfei777)
Business cooperation, please contact:

Jason 白雄飞(wechat: baixiongfei777)