[中文內容]
The gathering of the "inner circle of insiders": Wine in China is the go-to place for Chinese wine industry intel. With a program of debates and interactive panels, it strategically pairs the wine industry's key players with leaders in relevant fields. It offers a range of voices, insights and advice, and comprises the most extensive knowledge base around on wine in China.
See Chinese version here: www.huodongxing.com/go/wic2016

2016 Symposium
2016 will focus on new trends in Chinese wine market, and will offer 4 symposiums that feature leading experts in the business.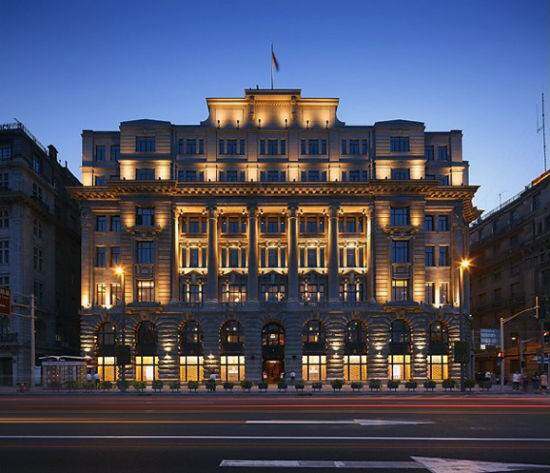 Plenary Session: 9:30 – 10:00 am
A Flying Start
Debra Meiburg MW will set the scene for a day of cooperative learning and cutting edge analysis of China's intriguing wine trade with a fully up-to-date overview of the industry, its latest news and emerging trends. Debra will be followed by Mr. Michael Zimmermann who will present Austrian Wine in China and Ms. NingXin Wu who will talk about exhibition business development.Speaker: Debra MEIBURG MW, Michael ZIMMERMANN, NingXin WU
Session 1: 10:00 – 11:00 am
Update Your Profile: Consumer Dynamics
Like a classic "who dunnit?" get down to the details and discover more about China's wine consumers: how they're evolving, discovering, buying and drinking wine and how to tailor your approach to capture this market.
Panel Chair: Robert JOSEPH
Speakers: Chuan ZHOU, Justin COHEN, Manohar BALIVADA
Session 2: 11:30 am – 12:30 pm
Virtual Vino: Wine & E-Commerce
The world's fifth-largest consumer market for wine and spirits, experts predict e-commerce online sales will account for 70% of China's sales by 2021. Get in-sync with the current trends and market situation, and savvy for future success with the leaders in this field presenting their news, clues and point of views in this dynamic discussion.
Panel Chair: Debra MEIBURG MW
Speakers: Chen XIE, Ian DAI, Yanni WU
Session 3: 2:00 – 3:30 pm
Trade Places: Connecting with the F&B Trade
Get in front of the big shots that call the shots when it comes to what's hot in China's biggest and most prestigious food and beverage outlets. This is the who's who of China's F&B, sharing their wisdom and experience, and ready to answer all your questions.
Panel Chair: Debra MEIBURG MW
Speakers: Arneis WU, James TENG, Jasper SUN, Jerry LIAO, Kobe HOU
Session 4: 4:00 – 5:00 pm
What the Tech?: Digital Media
Whether you love it, hate it, think you've mastered it or are totally baffled by it, digital media is a force to be reckoned with, offering potential galore. Stay ahead of the trends by getting the lowdown from the experts in China's digital domain.
Panel Chair: Robert JOSEPH
Speakers: Oliver ZHOU, Zhi Feng DONG
Panel Chairs

Debra MEIBURG MWMaster of Wine & Wine in China Founder
Robert JOSEPH
International Wine expert, Wine Digital Guru & Editorial Consultant, Meininger's Wine Business International
Speakers

Arneis WU
Sommelier, L'Atelier de Joel Robuchon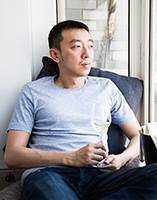 Chen XIE
Owner, Mihu's Wine House
Chuan ZHOU
Research Director, Wine Intelligence
Ian DAI
Senior Vendor Manager, Wine & Spirits, Amazon China
James TENG
Head of Wine - Asia, Hakkasan
Jasper SUN
Chief Sommelier, Jing-An Shangri-la
Jerry LIAO
Chief Technology Officer, Shanghai International Wine & Spirits Museum
Josh GU
Project Manager, ProWine China
Justin COHEN
International Wine Marketing Specialist, Ehrenberg-BassInstitute
Kobe HOU
Sommelier, The Peninsula Shanghai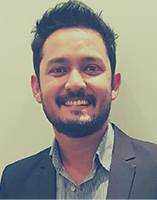 Manohar BALIVADA
Executive Director – Client Strategy, The Silk Initiative
Michael ZIMMERMANN
Exports East: Scandinavia, CEE, Asia-Pacific, Austrian Wine Marketing Board
NingXin WU
Project Director, ProWine Asia
Oliver ZHOU
Managing Director, Vinehoo
Yanni WU
Chief Operations Officer, Penguin Guide
Zhi Feng DONG
Co-Founder, 9KaCha
Look forward to meet you soon in Wine in China !
Further Details: http://debramasterofwine.com/wine-in-china-conference-2016
Enquiries: Meiburg Wine Media: + 852 2515 0178 / events@debramasterofwine.com / WeChat: MeiburgWineMedia
Organised by
Country Partner
Event Partner
Venue Partner
Wine Partner
Media Partner
.
.
.