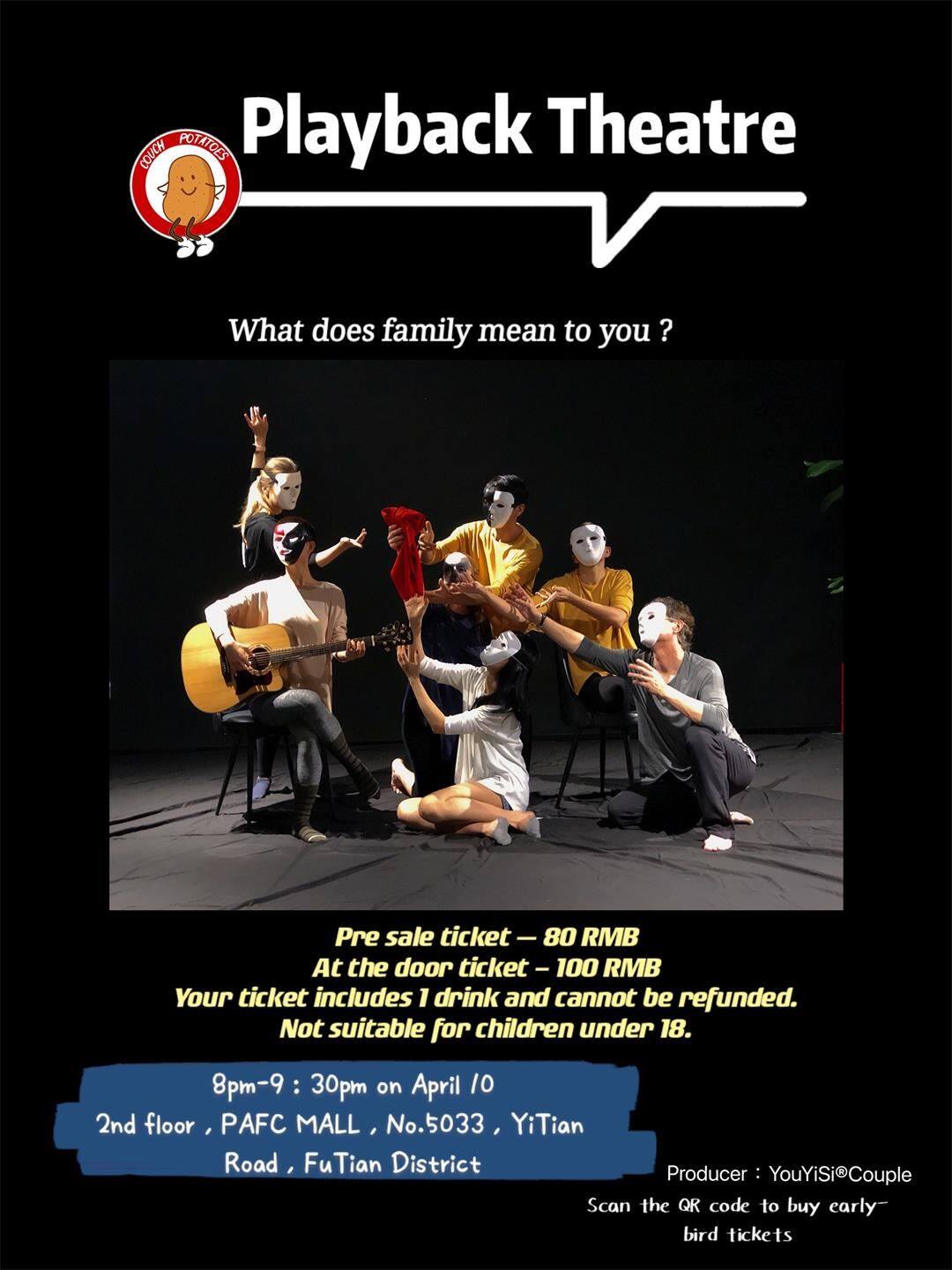 家,在你心中它意味着什么?
是孩子,是父母,是爱人!?是兄弟,是姐妹,是拍档!?
家是温暖,是快乐!?
不不!家是焦虑,是争吵,是心痛,崩溃!
它是愧疚,是疲惫,是无奈,是无言,无力!
不对!家是包容,是凝聚,是惊喜,它是,它是安心,是担当,是力量!
它是爱的初心!
很多人都放不下过去的样子,
同时也幻想未来的样子,
因为科技发展快,社会改变快
有人把爱遗忘了,把爱封杀了!
人生就像一幕幕未知的剧目,我们没办法从来
但我们可以回放!将你内心关于FAMILY的故事交给我们
我们带你一起重返,你将会收到惊喜的"礼物"
一起唤醒最初的爱的能力与智慧!让我们重拾爱!
每一个你,每一个家庭,每一个故事都是属于我们的人生作品
欢迎大家来收"礼物",你的人生故事作品!
Home, what does it mean in your heart?
Children, parents, lovers!? Brother, sister, partner!?
Home is warm, is happy!?
No, no! Home is anxiety, quarrel, heartache, collapse!
It is guilt, is tired, is helpless, is speechless, powerless!
incorrect! Home is tolerance, cohesion, surprise, peace of mind, responsibility and strength!
It is the beginning of love!
Many people can't let go of the past,
At the same time, they also fantasize about the future,
Because of the rapid development of science and technology, social change is fast
Some people forget love and block it!
Life is like an unknown play, we can't do it again
But we can play it back! Give us your inner story about family
We'll take you back together and you'll get a surprise "gift"
Wake up the ability and wisdom of the first love together! Let's regain our love!
Every story belongs to our family, every story belongs to you
Welcome to receive "gift", your life story works!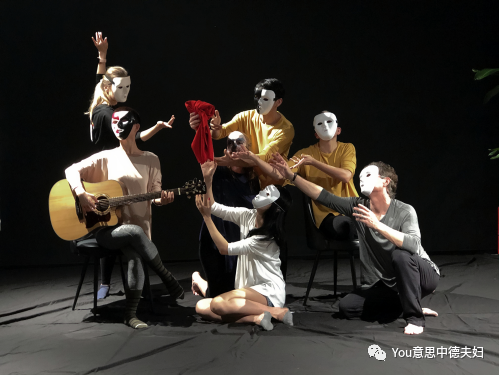 一人一故事剧场 | Playback Theatre
▽
" 你说,我演!"
我们的剧本就是你的故事
通过现场领航员互动
分享者自愿分享发生在自己身上的、真实的故事
演员根据观众分享的故事
以肢体,声音,语言,独白,音乐,对话,舞蹈,道具等舞台艺术形式,
当场即兴回放创作作品
将其做为一个礼物,送给分享者
我们聆听,共情,探索,用心创作回放主人公的故事
每一个作品都具有神奇的力量:爱的疗愈
所有的故事只留在一人一故事剧场里,所有的坏的种子都扼杀在过去,所有好的种子重新唤醒,
Yes,And...当下重新接纳,创造我们未来的故事!
创始人Jonathan Fox 曾说
一人一故事剧场最基本的原则
就是要让每个人为自己发言
"You say, I play! "
Our script is your story
Through on-site pilot interaction
The sharer voluntarily shares the true story that happened to him
Actors share stories according to the audience
In the form of body, voice, language, monologue, music, dialogue, dance, props and other stage art forms,
Play back the creation on the spot
Make it a gift for the sharer
We listen, empathize, explore, create and play back the hero's story
Every work has a magic power: the healing of love
All the stories are left in the Playback theater, all the bad seeds are killed in the past, all the good seeds wake up again, yes, and... Now re accept, create our future story!
Founder Jonathan Fox once said
The most basic principle of Playback Theater
Let everyone speak for themselves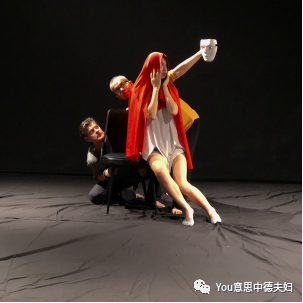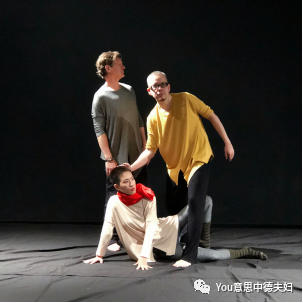 Christoph / 德国
奥斯纳布吕克大学音乐学硕士 (乐器:钢琴),奥斯纳布吕克大学商务学硕士,美国 CFA(特许金融分析师)。
2012年北京即兴首批即兴元老,目前拥有500多场中英即兴戏剧工作坊课程及上百场即兴剧场演出丰富经验,曾乌镇, 北京,深圳,香港,马尼拉,京都等国际即兴星级演员。中西即兴文化相融合,中英教学风 格:幽默,有趣,创意!
合作过的剧团包括:北京PlusOne即兴演员,北京即兴演员,深圳南山戏剧节二等奖获 得者深圳一人一故事剧团首级导师,深圳Meet Drama授课导师,深圳多巴镜即兴演员, 深圳乌龙探案组即兴演员,深圳ZIP即兴演员,深圳黑柚即兴演员,导师,深圳红线球剧团演员,长沙火苗实验戏剧工作室,YouYiSi® 即兴智慧创始人,英文呢即兴Couch Potatoes孵化创始人!
The fragrance of UTeana memory, co-founder of Sino-German scented tea
Master of Musicology from University of Osnabrück (Instrument: Piano), Master of Business from University of Osnabrück, CFA (Chartered Financial Analyst) in the United States.
In 2012, the first batch of Improv veterans of Beijing Improv, currently has led more than 500 Chinese-English improv theatre workshop courses and hundreds of improvisation theatre performances. Performed in Wuzhen, Beijing, Shenzhen, Hong Kong, Manila, Kyoto, Changsha and other venues. The integration of Chinese and Western improvisational cultures, Chinese and English teaching style: humorous, interesting and creative!
Credentials and teams: Beijing PlusOne Improv, Beijing Improv, Second Prize at Shenzhen Nanshan Drama Festival, Shenzhen Playback Theatre, Shenzhen Meet Drama Instructor, Shenzhen Dopa Mirror, Shenzhen Wulong Tananzu, Shenzhen ZIP Improv, Shenzhen Heiyou Improv, Shenzhen Red Line Ball, Changsha Huo Miao Experimental Drama Studio, founder of YouYiSi® Impromptu Wisdom, Domesticated Humans Improv, founder of English Improv team Couch Potatoes team!
" I started Improv in 2012 and have performed with numerous troupes in Beijing, Changsha, Shenzhen, Hong Kong in English and Chinese. In 2017 I started practicing Playback Theatre with several performances at the Nanshan Theatre Festival. I am currently producing Couch Potatoes, offering weekly workshops and an active member of Domesticated Humans. "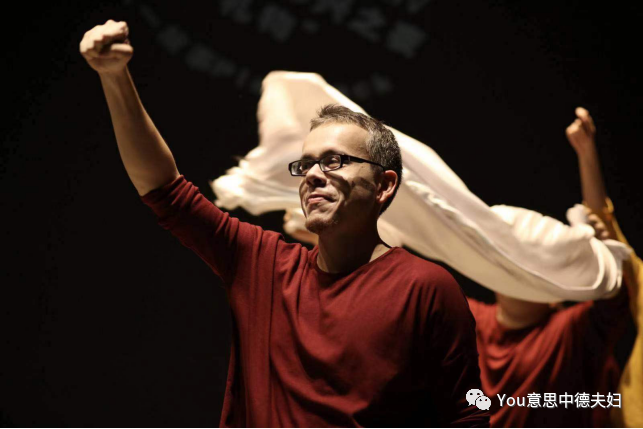 Annie / 俄罗斯
" In my family,I am the only child.My dad wanted a son , so I learned Karate at 6, played basketball at 12 and was allowed to drive his car when I reached 15. Because of the pandemic I haven't seen my parents for 2 years.I am missing them so much ! "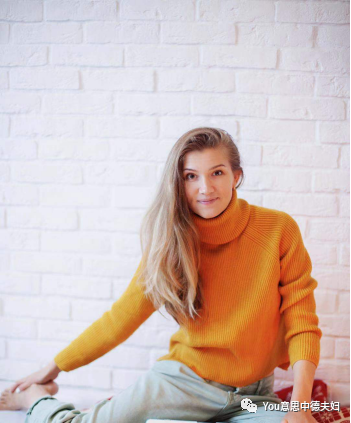 Alireza / 伊朗
" A web designer, teacher and compatriot of Persian cats. Being passionate about artfully challenging life, I joined improv last year. Since then positivity, creativity and daydreaming became a major part of my life. I love to travel, make random videos and travel again. "
Anna / 中国
" Rode my bike from Sichuan to Tibert for 1 month, majored in Japanese.I have a heart for English, and I enjoy pushing myself out of my comfort zones . In regards to the subject of family,I am a home organizer, and I love decorating homes.To me, home is how you make it to be and wherever you let your heart to be. "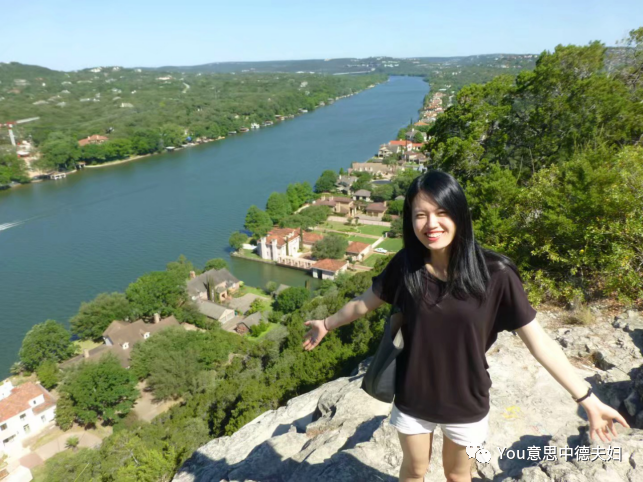 John / 加拿大
" I was born into a large family of six siblings. I always feel good spending time with family hiking and/or camping and love being up in the mountains around Shenzhen. French is my second language and I have begun working on adding Mandarin to the list. "
Fairy / 中国
" I am a slash youth, with multiple roles as a PR,a host, and an actress. I enjoy the happiness and purity from art without pretentious intention. "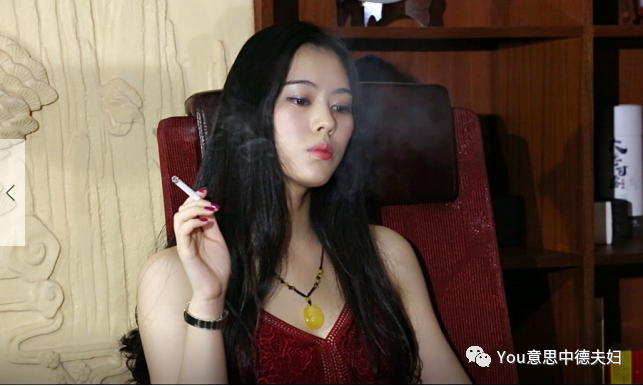 Tiffany / 美国
" I am from the USA, but I enjoy my life as an internationally ignored song stylist and teacher here in Shenzhen. As the oldest daughter of 6, I said heck no to having kids and raises street dogs instead. I am a mediocre, yet enthusiastic singer and guitar player who love improv and dad jokes. I have enough Spanish language skills to get into trouble and enough acting ability to get out of it. "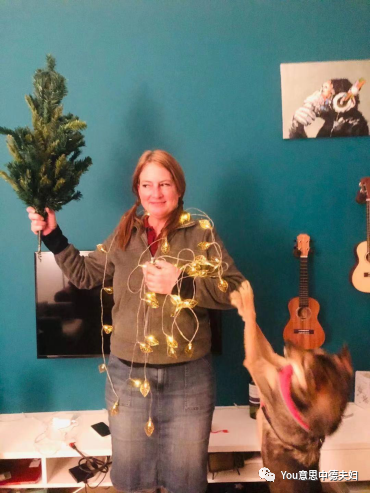 Mia / 中国
" I was a marketer working for HuaWei and now struggling to transit my career as an Internet Product Manager by trying to develop my own Salsa Event Mini-Program.Yet I have always been addicted to something not down-to-earth like Contact Improvisation and Playback Theatre Improv. "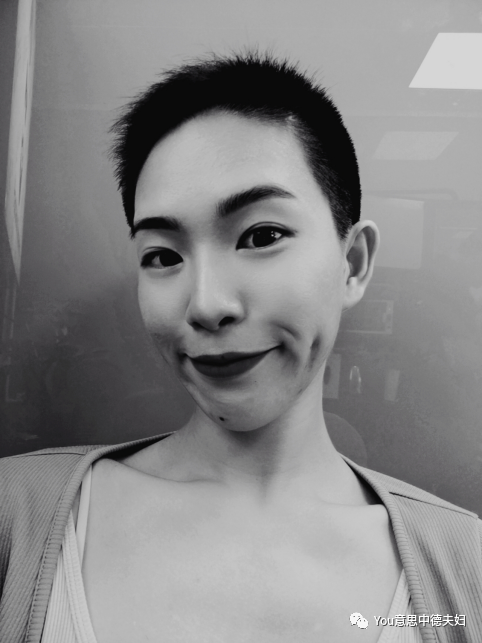 起源 | Playback Theatre的前世今生
▽
Playback Theatre is created through a unique collaboration between performers and audience. Someone tells a story or moment from their life, chooses actors to play the different roles, and then watches as their story is immediately recreated and given artistic shape and coherence.
Building community through personal stories - Playback Theatre creates a ritual space where any story - however ordinary, extraordinary, hidden or difficult - might be told, and immediately made into theatre. And where each person's uniqueness is honoured and affirmed while at the same time building and strengthening our connections to each other as a community of people.
Origins - The original Playback Theatre Company came together in 1975, with Jonathan Fox as its director. This was in the mid-Hudson valley of upstate New York and part of the experimental theatre explorations of the 1970s - looking for ways of reaching out to its audience, bringing theatre closer to everyday reality, and breaking away from the tradition of scripted theatre. Since then, Playback Theatre has spread across the world with companies and practitioners in many, many countries. It thrives in a variety of settings, existing as community theatre gatherings as well as a professional service to both the business and social sector.
1975年,美国纽约⼼理剧治疗师Jonathan Fox和⾳乐治疗师Jo Salas创⽴了Playback Theatre。这是⼀个关于分享、表达、聆听和陪伴的剧场,结合了即兴戏剧、口述文学、心理学、团体历程等。目前,位于纽约的一人一故事剧场中心 Center for Playback 以教育为目的,帮助世界各地的一剧场发展。

Event Details | 活动信息
▽
Time : 7:30pm-9 : 30pm on April 10
Venue : Second floor , PAFC MALL , No.5033 , Yi Tian Road , FuTian District
Pre sale ticket — 80 RMB
At the door ticket – 100 RMB
Your ticket includes 1 drink and cannot be refunded.
Not suitable for children under 18.
The ticket includes a cup of 100% pure natural German 100 year old flower and fruit / flower tea to wake up memory and taste your story!
时间:4月10日晚7:30-9:30
地点:福田区益田路5033号PAFC商城二楼Family(平安金融中心)
预售门票:80元
门口门票:100元
您的票包含一杯饮料,恕不退票。
不适合18岁以下儿童。
门票包含一杯"记忆的香气"纯天然德国百年匠心花果/花草茶,唤醒记忆,品味你的故事!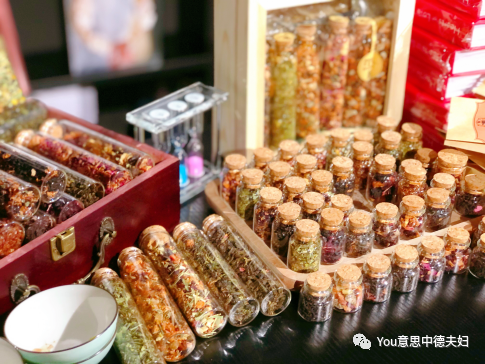 ​
孵化出品:YouYiSi®Couple
記憶的香氣
Ein Märchen für die Sinne
You趣,You爱,You意思!
香氣總是我們記住一個地方,記住一段回憶,記住一個人最直接的方法,它的記憶有時候停留在腦海裏,有時候停留在心裡,有時候停留在空氣裏,有時候珍藏在博物館裏……UTeana記憶的香氣,感官的童話,讓每一種香氣成為治癒的藝術品!
——YOU意思中德夫婦
Scent can remind us of a place, memory, or a person. Sometimes the memory stays in the mind, sometimes it stays in the heart and sometimes it stays in the air,sometimes it becomes eternity…. UTeana, the scent of memory, fairy tale for the senses! Let every fragrance become a healing artwork!
----YouYiSi® C&G Couple
the Film Art and Video Museum
艾伦夫妇家 · 影艺影像博物馆
▽
With love and family as the core, Aaron and his wife create happy family culture with images, return art to family, and make family a luxury!
Love, family and inheritance! Build the family day image interactive exchange platform, hold the salon of "one family, one story" online and offline, and the school plan of "one family, one story" to help every family feel every moment of love and relive and enhance the family's love in the process of family participation in image creation.
Promote the culture of fashion [home · film art] ; discover beauty, share truth and inherit love by holding a series of personal image exhibitions of 100 entrepreneurs in Dawan district!
有爱,有家,有传承!
艾伦夫妇以家为核心,用影像打造幸福家文化,让艺术回归家庭,让家庭成为奢侈品!有爱,有家,有传承!
构建【家·影艺】Family day影像互动交流平台,通过线上线下,举办[一家一故事]沙龙、[一家一故事]学堂计划,帮助每一个家庭在阖家参与影像创造中,感知每一个爱的瞬间,重温提升家爱情怀。
推动时尚【家·影艺】文化;通过举办大湾区100位企业家个人影像系列展览, 发现美,分享真,传承爱!