Ladies Who Tech in Action x XNODE
The next Ladies Who Tech in Action is in a week, coming up on Wednesday 20th September! This month, we will be back to one of the most innovative hubs in Shanghai -- XNODE.

Hear from inspiring and succesful speakers from various backgrounds who will share their personal stories, insights, and current projects to encourage other women in STEM. This will be followed by a Q&A and a networking session.
Let's break the stereotype together!
Date: Wednesday 09-20-2017
Time: 18:30 – 21:00
Venue: XNODE– 5/F, 129 West Yan'an Road, Jing'an District

Entry: RMB150 (incl. canapes and beverages)
Featured Speakers

Judy Zhu

Vice President IT – Greater China Victoria's Secret

Judy Zhu is the VP, Information Technology at Victoria's Secret Greater China. She is responsible for the overall IT strategy and operations. Judy brings over 20+ years extensive business and systems implementation experience across multiple industries in Greater China and North America. She has worked in Canada for 6+ years.

Judy is a passionate and energetic leader who builds strong teams and relationships with business. She is recognized as a business partner with proven records to effectively influence and align with different stake holders, manage and execute in fast-paced and complex environment.

Prior to joining Victoria's Secret, Judy has spent 9 years with Adidas China as Senior IT Director Greater China. Prior to Adidas, she has 10+ years' experiences as consultant / project manager specializing in SAP implementation with Big 4 consulting firms – PriceWaterhouseCoopers Shanghai, Cap Gemini Canada and Archtech Canada, a consulting firm founded by her.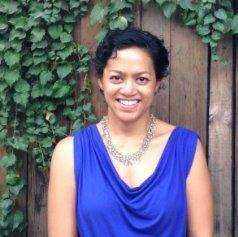 Kristina Militante

Vice President – GapTech China and Japan
Kristina Militante Vice President, GapTech-China and Japan. Responsible for delivering technology capabilities and services to mainland China, Hong Kong, Taiwan and Japan businesses. The role is accountable for leading the China and Japan GapTech teams, understanding the specific needs of the market, leveraging U.S. technology services and products, and delivering custom, local capabilities and services that are unique to each Asia market.

Kristina is a veteran at Gap Inc., having recently celebrated 20 years at the company in many parts of the organization, from starting her career as a Distribution Analyst in Inventory Management to a Senior Director at Banana Republic. She restarted her career path in technology in 2005 where she was part of the Planning and Forecasting team managing production support for Inventory Management tools. Her experience and skills in helping bridge the gap between the business and IT enabled her to develop strong relationships as the Brand Engagement Leader for several years at Outlet Division. Her team developed and deployed the first Local Promo Tool (LPO). She then traversed her career in IT Portfolio Management for two years, and for the past five years she worked in China to help grow the market in the areas of technology, process, and people. She contributed to the deployment of many digital innovation tools and achieved major company milestone deployments such as Mobile Payment and a CRM/loyalty program for China. In the last year, she has taken on additional scope by overseeing the Japan GapTech team. In addition, Kristina initiated and lead the GapTech mentorship program, was Co-Founder and President for several years of GapGEAR, Gap's LGBT employee resource group, and served on the board and volunteered for 7 years at the National Center for Lesbian Rights (NCLR).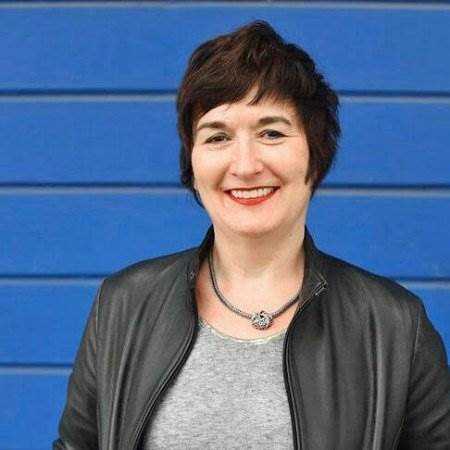 Veronique G. Boudaud
Founder – Digitize2grow
Veronique G. BOUDAUD is a trail blazer, an investor and a digital initiator. In November 2016, VGB left the corporate world, created her own company digitize2grow in Belgium. In addition to consulting and investment activities, she has started a worldwide tour (#wwdigitour), researching the digital ecosystems outside the main hubs with a special interest in AgriTech and FoodTech. Once her #wwdigitour is completed, VGB plans to publish a book sharing her learnings and experience.

Living in Asia opened up new perspectives with a better understanding of Buddhism, meditation and yoga which VGB relies on while leading her digital nomad life.

Technology was an early passion for VGB that never faltered. She joined Apple Computer at the origin of its headquarters in Europe. A quiet childhood in the west of France and a literary background of interpreter did not prepare her for engineering nor management yet as a non-stop learner she grew with the innovative companies she joined and completed a management degree at ESSEC IMD. The adventure went on with the expanding internet. In 1993, VGB joined Lotus Software that was later acquired by IBM to kick-off the early days of e-commerce. VGB held there one of her most challenging roles handling crisis for IBM large accounts somewhat struggling with the new world. In 2000 VGB joined the networking giant Cisco Systems to lead Strategy and Planning for the newly created Services Business Unit. In 2008 to explore the dynamic emerging markets, Veronique decided to change gear, she became a Business Angel Investor and left to Cisco Australia, then Singapore where, as a Senior Director, she led the Cisco Technical Services for Asia and India, launching SaaS, new online Partner Market Place while achieving double digit growth. After six years of a life changing experience, VGB was then offered a global role out of Cisco headquarters in California. She enjoyed the exciting life in San Francisco and the Silicone Valley, attending weekly start-up pitches, tracking the latest innovation.

Always an active gender diversity sponsor, VGB realised how women entrepreneurs need specific support and she started mentoring female CEOs of start-ups.


#####
About Ladies Who Tech
Ladies Who Tech (LWT) was started by women who are in the technology industry and believe in challenging the status quo by encouraging more women to assist and discover their potential in STEM. We want to raise awareness of the lack of women in the STEM industries and help companies to have more diversity.
About Ladies Who Tech in Action
While many corporations are embracing diversity and inclusion in corporate policies, there is still a gender gap in STEM industries. Ladies Who Tech in Action series was established to bring companies and community together to engage in dialogue, foster new relationships, and further professional development to close this gap.
Focus of the series:
· Further the understanding of the trends and roles available in STEM industries
· Explore the opportunities and challenges that companies face with fostering diversity and inclusion
· Identify steps and action individuals need to take to develop their career in this direction
Each event will be hosted in collaboration with a corporation. There will be several speakers from diverse backgrounds (eg. software, hardware, startup, corporation, government, etc.) each giving an introduction of their journey in STEM, their inspiration, and their current STEM project(s). This will be followed by Q&A and networking. We hope at each event participants will inspire and be inspired.
Contact us at ladieswhotech@outlook.com. Follow us on www.ladieswhotech.cn, WeChat, LinkedIn, Facebook LadiesWhoTech.
---
企业行动系列之XNODE:
我们下一场的企业行动系列将会在下周三9月20日回到汇聚全上海最创新企业和社群的XNODE众创空间。而这一次的演讲嘉宾阵容也绝对不容错过!希望通过她们的分享我们可以鼓励更多的中国女性加入到STEM的行业里来。
活动信息
2017年9月20日
星期四18:30点到21:00点
XNODE-延安西路129号5楼
入场费150元(含一杯小食和饮料)

分享嘉宾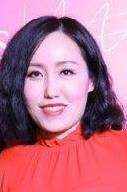 Judy Zhu

维多利亚秘密大中华区技术副总裁

Judy Zhu是维多利亚秘密大中华区信息技术副总裁。她负责维多利亚的秘密大中国信息技术总体战略和运营。 Judy在中国和北美洲多个行业中具有超过20年的广泛的业务和系统实施经验。她也在加拿大工作了6年多。

Judy是一个充满激情和精力充沛的领导者,她建立了强大的团队和业务关系。被公认为是一位有着有效的影响力商业伙伴并。在快节奏和复杂的环境中有效管理和执行并与不同的股东保持一致。

加入维多利亚的秘密之前,Judy在阿迪达斯中国担任高级IT总监。在阿迪达斯之前,她担任顾问和项目经理,专门从事SAP执行与4大咨询公司有10年以上的经验:上海普华永道,Cap Gemini Canada and Archtech Canada和并自己成立了咨询公司。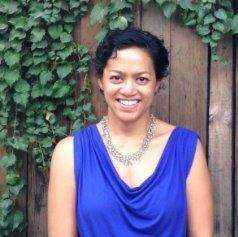 Kristina Militante
GAP中国和日本技术副总裁

Kristina Militante Gaptech -中国和日本技术副总裁。负责对为中国大陆,香港,台湾和日本的提供科技能力和服务。主要工作是为中国和日本Gaptech团队通过应用美国技术服务和产品以及对于特定需求的市场的理解来为亚洲市场提供订制和独特的服务。
Kristina刚刚庆祝了在Gap Inc工作20周年,从一个实习生到库存管理的渠道分析师或Banana Repulic的高级总监。她从2005年又重新回到了科技的职业生涯为预测管理生产团队提供库存管理工具支持。作为IT和商业部门桥梁也让成为了数年品牌管理的领导者。她的团队开发并实施了中国市场的第一个推广工具。过去的五年,她帮助中国市场在技术,工艺和人才上实现良好的增长。她也帮助公司在数字创新上做出了显著的贡献:如移动支付和客户忠诚度计划。在去年她又开始接管日本市场。Kristina创立并启动了Gaptech mentorship项目,同时也是Gapgear的创始人和数届的主席。她也是GAP LGBT员工社群的领导并为National Center for Lesbian Rights志愿服务了7年(NCLR的同性恋权利)。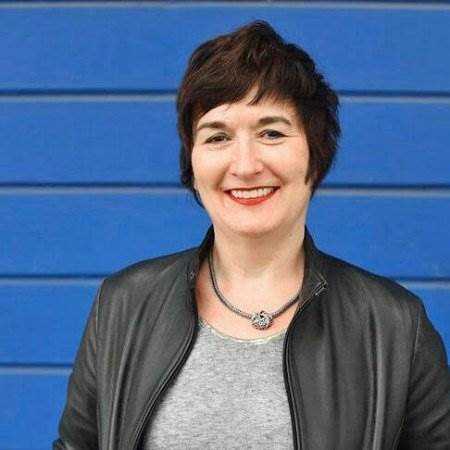 Veronique G. Boudaud
Digitize2grow 创始人

Veronique G. BOUDAUD 2016年11月离开公司,创造了她自己在比利时的公司digitize2grow。除了咨询和投资活动,她已经开始全球巡演(# wwdigitour),研究数字生态系统与农业技术和食品技术之外的特殊利益的主要枢纽。# wwdigitour结束之后,vgb计划出版一本书分享她的知识和经验。

生活在亚洲的经历为她开辟了新的视角,提供了一个更好地了解佛教,冥想和瑜伽并为她现在的数字创业经历提供精神上的鼓励。

技术是vgb永不动摇的激情。她加入了总部位于欧洲的苹果电脑公司。在法国西部的一个安静的童年,翻译文学背景没有为她之后从事工程和管理作做准备,而是她通过自己不间断的学习和在ESSEC IMD完成管理学位以及在创新公司多年工作经历。1993年,vgb加入后来被IBM收购并参与到最早起的电子商务初期莲花软件。在2000年,加入了网络巨头Cisco作为新创建的服务业务单元战略和规划管理者。2008位了探索充满活力的新兴市场,Veronique决定改变职业方向,她成为了一名商业天使投资者离开Cisco澳大利亚,来到新加坡新加坡,为Cisco新加坡开展SaaS,新的在线合作伙伴同时实现双位数增长。六年后,Cisco把她调职到在加利福尼亚的总部。她非常喜欢三藩和硅谷的激动人心的生活,参加每周的创业活动,跟踪最新的创新。

vgb一直都是个性别多元化的倡导者同时也意识到女性创业者需要特定的支持和辅导,于是她开始为初创企业女创业者提供辅导。
#####
关于Ladies Who Tech
Ladies Who Tech (LWT) 由从事科技女性发起并创立。通过挑战现状并帮助和鼓励更多的女性来发现自己在科技工作领域的潜力并参与进来。我们希望提高社会对科技产业女性从业人员缺乏的认识,并帮助公司招聘更多的女性科技从业从而提高公司的多元化。
关于Ladies Who Tech企业行动系列
虽然很多的企业鼓励多元化并同时也在公司政策上实施,但是在STEM这些领域里,性别差距还是存在。Ladies Who Tech 企业行动系列就是希望可以把公司和STEM社群里的女性们连接起来,让他们之间沟通,促成新的关系成分以及专业上职业成长来缩小这个差距。
系列关注的焦点:
· 更好的了解目前STEM领域里的趋势和职位空缺
· 探讨公司在多元化文化遇到的挑战和机遇
· 讨论并探讨如何帮助个人在STEM领域里的职业发展
每次的活动将会和企业合作并邀请多元化背景的演讲者(例如, 软件,硬件,创业公司,大企业,政府等)来分享他们在STEM领域里的经历以及目前他们所在从事的项目。
请联系ladieswhotech@outlook.com。详情请登录ladieswhotech.cn或者关微信、LinkedIn和 Facebook LadiesWhoTech