If you still think Greater Bay Area does not sound realistic, it might be the time for you to join our discussion this year - 2017/18 TEDxZhujiangNewTown Annual Conference on Jan 14.
The Fortune Forum has attracted lots of spotlights to Guangzhou, the city that we are seeing more and more surprises. Not long ago, the news of the international lighting ceremony and art festival, and the planning for new area such as the new financial city and Pazhou digital zone has shown us the changes and direction of Guangzhou's future.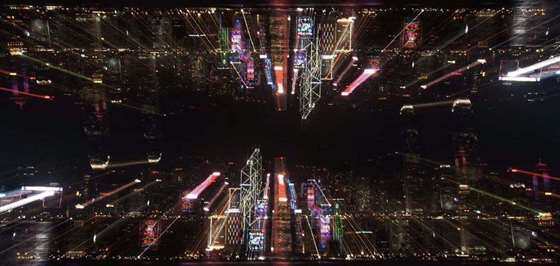 Photo by: Iris Tang
Meanwhile, the strategy of the Greater Bay Area has raised lots of curiosity and thinking with its potential to scale new heights of all involved cities. With the roll-out of the plan, Guangzhou's trading and logistics will integrate with Shenzhen's R&D, Dongguan and Foshan's manufacturing, Hong Kong's finance, to achieve the break-through of existing development barriers. This is an unprecedented collaboration and a cascade of opportunities will follow.
When you are still thinking it is a concept on the paper;
When you are doubting whether Guangzhou's economy is becoming sluggish,
Guangzhou has already well prepared to embrace its new role and this turning point that will make it well connected with cities around.
And now it is the time to act.
When the world is alternating, we are still the master of the helm.
On Sunday January 14th 2018,we will invite leading speakers from various fields, such as manufacturing, trade and business, sports, entertainment, technology ,Internet and healthcare to share their 18-minute ideas.
We infuse the bay area concept with you because we believe the bay area「shapes」us---no matter we are born or developed here, we have been shaped by the unique Pearl River Delta culture.
Now, it's our turn to reshape and redesign this area we love.
Cities and people are interconnected, so are questions and thoughts.
The discussion will be devised into three chapters.
Chapter 1 Must it be? Muss es sein?
Muss es sein?
Must it be?
This sentence is originated from Beethoven's quartet. Beethoven finished his works based on this two motivation -「Muss es sein? Es muss sein.」.
To start the first chapter, we would like to deep dive the meaning a bit, and to discuss recent phenomenon and trends in Guangzhou, then to inspire more ideas and generate meaningful brainstorms.
Fengting HE
Manager of KAKA STUDOI and Canton Costume Culture Hall
the inheritor of Canton costume-making in Guangdong
"If you don't take this role , the art of Canton costume will lose orever from my generation." That's what Dong Huilan, She's aunt, said to her when she made the last effort to convince her niece into this business.Touched by her aunt's words, she eventually chose to plunge into the industry of Canton costume-making.
She introduces the culture of Canton costume to post-80s, 90s and even the 00s by holding various creative events. On the day of a cosplay event , comic fans were able to watch people cosplaying Huang Feihu and Diaochan, which are ancient characters thousands of years and were brought to life with the magic of Canton costume.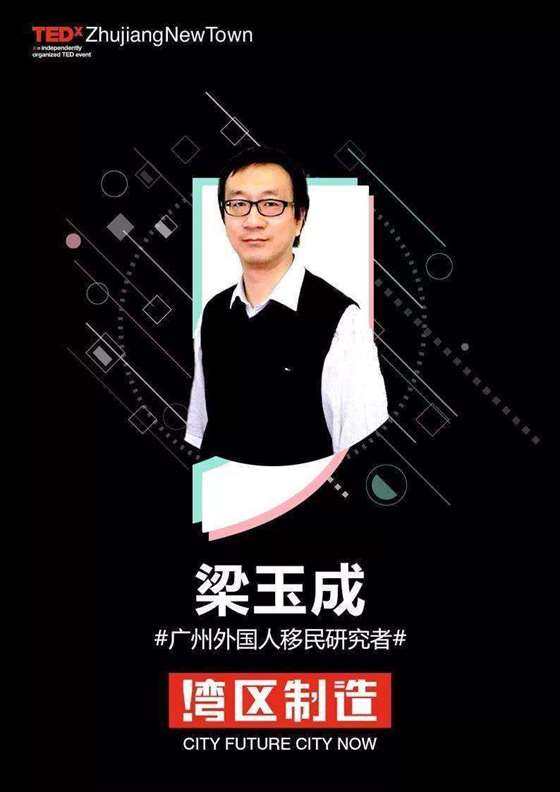 Yucheng LIANG
Vice Dean of School of National Governance, SYSU
Executive Director of Social Science Survey Center, SYSU
The research on interrnational migrants in China is one of Professor Liang's main focus in recent years. One example of Liang's research is African migrants in Guangzhou as the significant culture difference has raised great attention. According to Professor Liang's research, these migrants are usually less welcomed as most people believe they are prone to be violent and uncivilized.
While most of us seem to understand that having migrants from other countries is unavoidable during the course of development, it remains skeptical whether we can truly accept them, showing that our city is healthy and flourishing. How should we interpretate and understand the migrant issues and act as a supportive individual?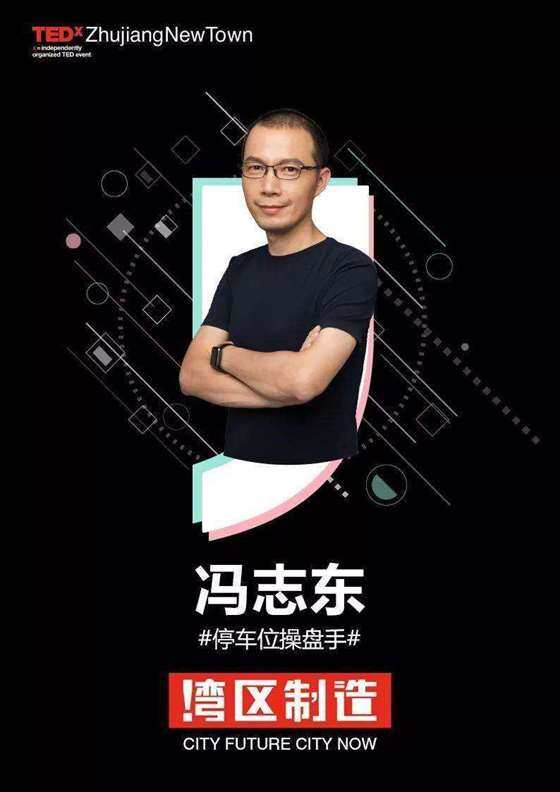 Zhidong FENG
Founder & CEO of Air Parking (shared-parking)
Another brave entrepreneur in the shared economy
When this introduction was being written, a popular APP 36Kr released a list of the abortive shared projects in 2017. It shows that till December 15th, 2017, more than 19 enterprises running shared projects declared bankruptcy or terminated their service. Among them are 7 companies providing shared service on bikes, 7 on power banks, 2 on cars, 1 on clothes-renting, 1 on umbrella and 1 on sleep module.
Therefore, we are very curious to know Feng's ideas on this field. Having devoted to shared parking for two years and witnessed the rise and fall of shared economy, what's Feng's opinion about the real shared exonomy? Will shared economy be revitalized by the growth of the GBA?
Chapter 2 1405 & 1682: New Silk Road & New Made in China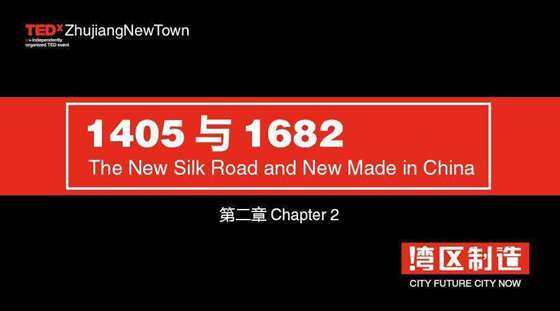 1405 and 1682 are two special years for Guangzhou.
Year 1405 was the beginning of Zheng he's expeditionary voyage, we started our exploration and interaction to the world, which was 80 years earlier than the Columbus' voyage. Through this way, we continually exported Chinese silks, china, food, and exchanged our insights towards the world.
When it comes to 1682, it was the opening year of the Thirteen Factories in Guangzhou. Thanks to the Thirteen Factories, countless fortunes and treasures were traded in the city of Guangzhou.
Dating back to the time when we set off for voyages, we were a global rule maker and the exporter of Chinese culture. That was the maritime navigation era that belonged to China.
Now, it this the of Year 2017/18.
People may think Guangzhou is a little bit left behind in this fast-changing world in terms of its city development, similar to Zheng He's ship, it might not be able to keep pace with the century. But our experience tells us we need to rethink the future of this city.
In the past three years, we have talked with different people and different industries in Guangzhou. And a consensus has emerged: when the economic focus turns back to the real economy and physical commodity, and when China's brands export aboard, opportunities will come back to manufacturing and it will be the time for Guangzhou.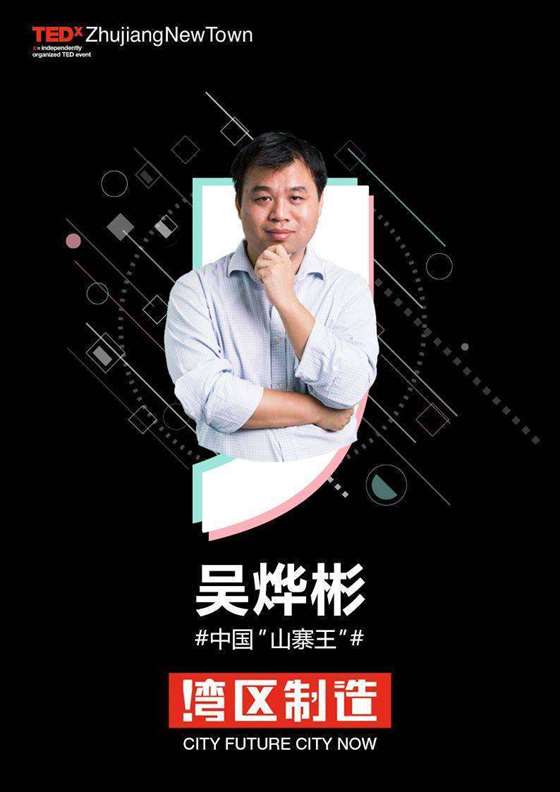 Yebin WU
CTO of MEEGOPAD CO.LTD
China's Master of 'Copy-cat'
He comes to our attention for copying Ipad within 60 days in 2010. In 2014 he was reported by American CNN and Singapore ZAOBAO for producing the 1st pollex PC in the globe.
He is a legendary serial entrepreneur and the representative of the maker group in the century.
In his perspective, there is connection between the Greater Bay Area and the Belt and Road. Global competition is a must with the manufacturing trend from "Three-plus-one" trading-mix to the industrial and consumptive upgrading. We want to ask: where are our opportunities and missions when going abroad?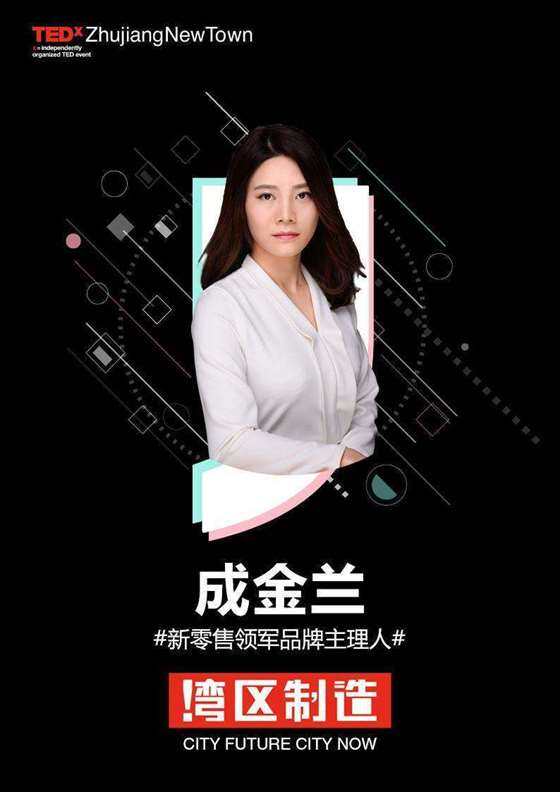 Jinlan CHENG
Chief Director of Brand Center of MINISO Co., Ltd.
Director of leading New Retail Brand
Since Jack Ma posed the word "New Retail", it has been discussed worldwide. We keep thinking about what will the future business model like?
The word "Made in China" is powerful enough to influence the world. We use great products with low prices to conquer the markets home and abroad, but how to win customer loyalty through brand premium is still a challenge on the way.
Jinlan says, by separating between retail and wholesale, Chinese brands can reach the peak of industry upgrades eventually. And by that time, being cost-efficient and cheerful will be the competitive advantage of Chinese brands.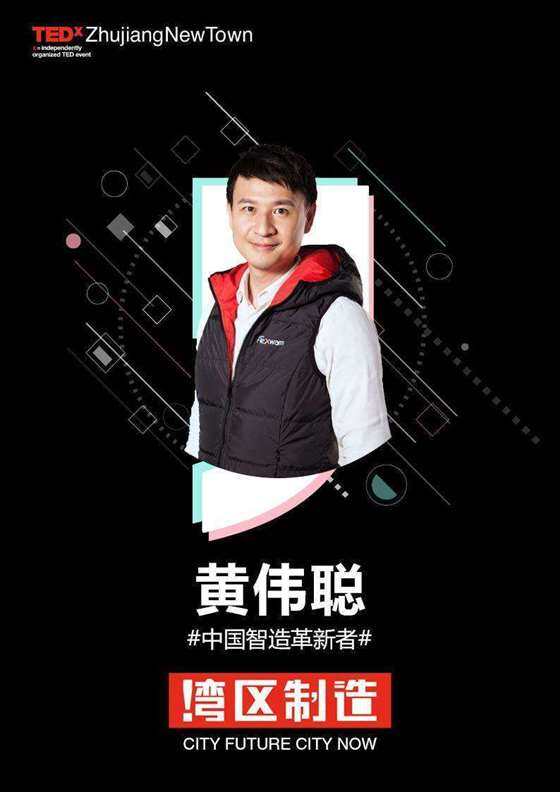 Byron HUANG
CEO of Guangdong Flexwarm Advanced Materials & Technology Co., Ltd
Innovator of Chinese Smart manufacture
As the founder of Flexwarm, he used to create a marvelous 2 billion Yuan selling record of traditional small appliances. But later he closed the appliances factory resolutely and founded Flexwarm in 2016. With a great team including former core engineers who worked for Tiangong 1, Byron has transformed the company from labor intensive to innovation intensive, hoping to boom the next economic developing summit in the Grater Bay Area.
This time, Byron would like to share his faith to core technology and how it could help to be the industry leader in this chaotic era.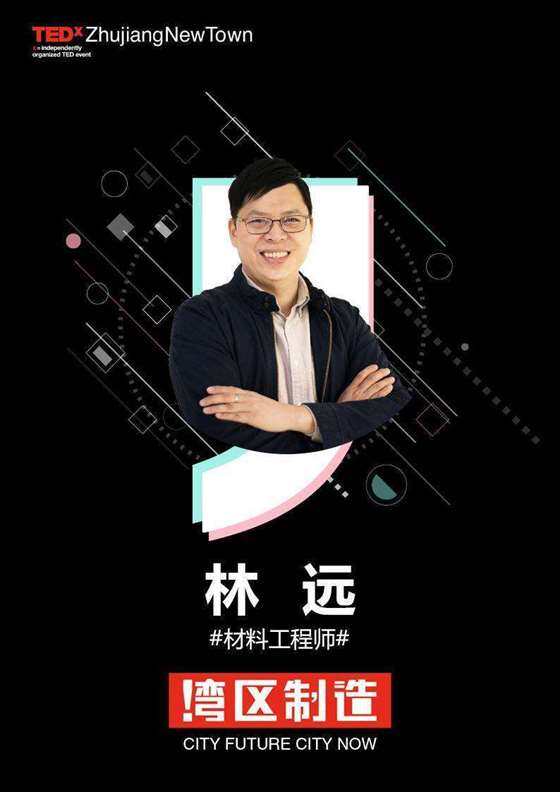 Yuan LIN
Fouder of Guangzhou Airlab Technology Co.,Ltd
Material Engineer
As a materials engineer, Lin Yuan has profound understanding and unique insights of this field. He integrates his experience of material application, cross-border trading, manufacture upgrade, innovation service, internet and finance together,hoping to discover the new value of manufacturing.
After experiencing the peak-time of export, he turned into a cross-border buyer, purchasing new materials and technologies in European and American countries. During his collaboration with foreign traders, he discovered the application discrepancy in China. To solve this problem, he set up a platform for application sides' R&D and reversing customization.
With years of experience, he realized that manufacturing Blue Sea had already turned into Red Sea. Mature labor division does bring efficiency to the industry, but it also tears industrial sharing into apart. So how could material engineers get rid of the situation when manufacturing is increasingly dependent? How to escape the dilemma of "Copy to China"? How to achieve the optional transformation with smallest turmoil? These are the questions we need to answer.
Chapter 3 Health and Happiness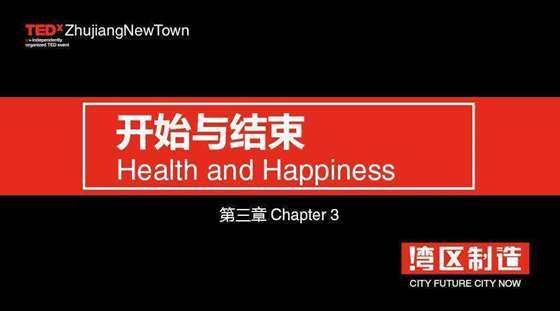 Double H, as a concept, firstly appeared in Jack Ma' internal mail about strategy statement to stockholders in 2015. He wrote that Alibaba was investing in new business area with great strategic significance. Among the plans, one focus will be the health and digital entertainment in a decade, which will be based on data technique. "We call it 「Double H」industry, in which the two H respectively refers to Health and Happiness."
So why is Double H? In Jack Ma's opinion, what Chinese people lack the most a decade later will be Health and Happiness: "The economy is developing and people's living standard is improving; however, it seems that people in modern times, particularly the younger generation, is losing something that they deserve to have originally. Without double H, it makes no sense even the material life is rich than expected."
Therefore, in Chapter Three, it's time to talk about the Double H - Health and Happiness.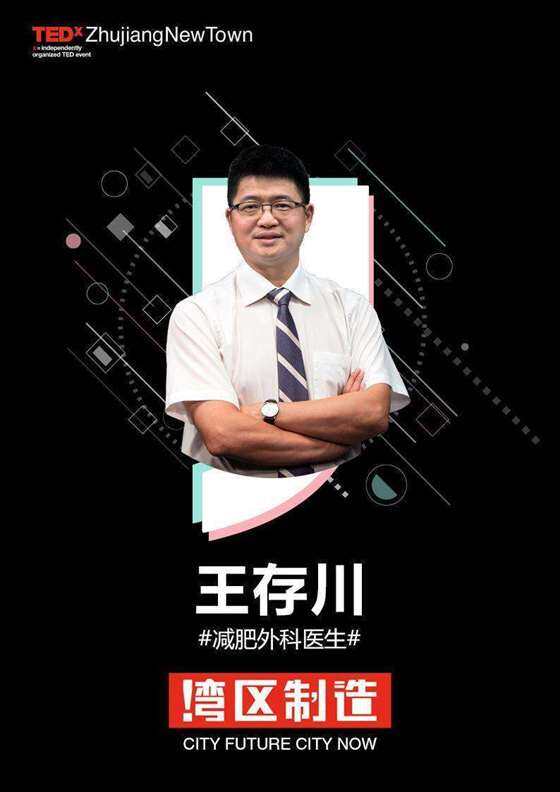 Wang Cunchuan
Vice director of The First Affiliated Hospital of Ji'nan University, Professor of Surgery
A Weight-losing Surgeon
In ZhujiangNewTown, some people are confused by two datum every day: KPI and BMI.
In 2000, Director Wang went to the U.S. for the techniques of laparoscopic surgery. During that period, he found that American hospitals had the operation specially for weight-losing, Afterwards, he began to concentrate on learning this technique.
In 1975, Chinese obesity population took up 0.26% of the total population. And until 2015, this proportion increased to 6.52%, which was 25 times higher than before. Even though this was affected by the development of social economy, which enhanced people's living standard dramatically, we still have to face the fact that Chinese people are appeared to be fatter and fatter.
Do you know what is the situation of obesity in the Bay Area we live in? What are the reasons for the difficulty of losing weight? Will obesity affect people's daily work or even their next generation? All these are the problems that Director Wang wants to discuss with you.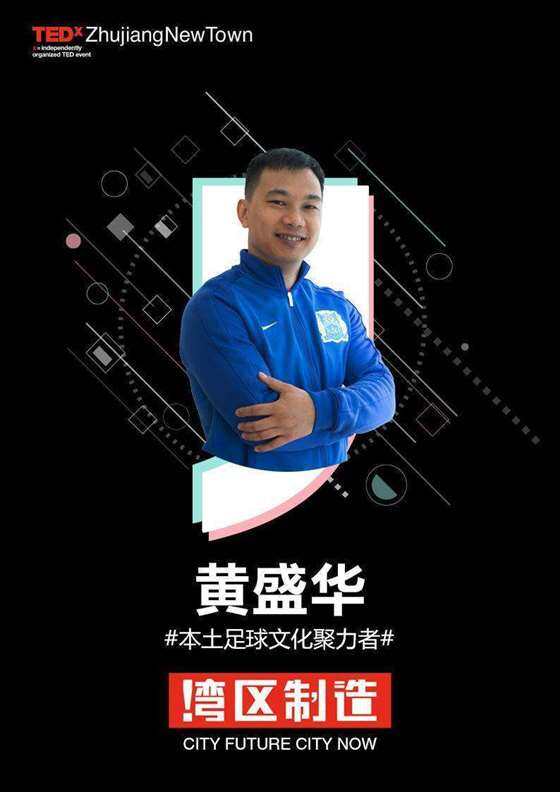 Shenghua HUANG
Vice-president of Guangzhou R&F Football Club
Aggregator of Local Football Culture
With the development of sport business in recent years, an increasing number of Chinese football league teams start to make progress. They have the runner-up or even the champion; they spend several hundred millions yuan to invite world-famous football players; the price of their broadcasting right is sky-high. However, are these the real criteria to measure a football club?
Shenghua is the vice-president of Guangzhou R&F Football Club, who has become a football enthusiast since his 6 years old. Since 2015, he began to steer R&F Football and has identified R&F Football to be "localized", "rejuvenated" and 'into community'.
He wants to share with us the cultivation of local football culture.
Time and Location
Time: Sunday 14 Jan 2018 12:30-18:30
Location: Guangzhou Grand Hyatt Hotel
Timeline:
12:30-13:30 Arrival and Registration
13:30-15:30 TEDxZhujiangNewTown Talks
15:30-16:30 Tea break/ off-site interaction
16:30-18:30 TEDxZhujiangNewTown Talks
Ticket Categories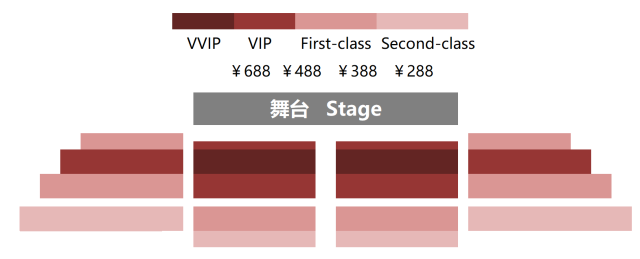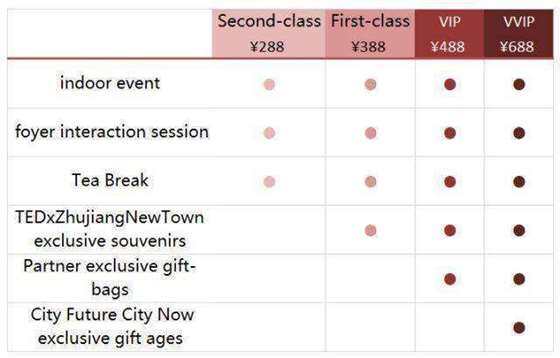 VVIP ticket:¥688
VIP ticket:¥488
First-class ticket:¥388(Sold out)
Second-class ticket:¥288(Sold out)
Please scan or click the below QR code to buy your ticket!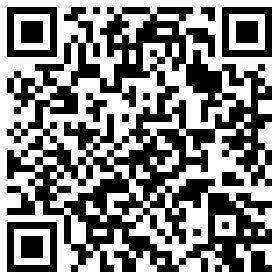 Note:
- Exact on-site seat number will be deployed while checking in. First come first serve.
-Talks will be presented in Mandarin or Cantonese and simultaneous interpretation will be provided to cover all channels (English and Mandarin).
- Badge deployed at the check-in will be the only certificate for the whole event. Please bring with you when exiting the venue.
What's TED?
TED is a nonprofit devoted to spreading ideas, usually in the form of short, powerful talks (18 minutes or less). TED began in 1984 as a conference where Technology, Entertainment and Design converged, and today covers almost all topics — from science to business to global issues — in more than 100 languages.
What's TEDx Zhujiang NewTown?
Aiming to trigger in-depth discussion in social issues, creative industries, city development and Guangzhou, the establishment of TEDx Zhujiang NewTown will bring together the city elites in Southern China and encourage the thinking and sharing for creative ideas.