Event Overview
Fintech Center Korea is pleased to host Fintech Demo Day in Shanghai on June 28th at MWC Shanghai 2018.
The main purpose of Fintech Center is to provide mentoring for fintech companies with unstable business models in order to help create a well-made revenue model with the help of finance professionals.

The outlines of Program include Fintech Industry trend and outlook in Korea as well as China, Fintech Company IR Presentations (Korea), Fintech Company IR Presentations (China) and networking lunch.

The Program aims to foster the better understanding and exchange views on latest Fintech Industry trends between China and Korea.
Objectives of Fin-Tech Demo-Day
Overview of Fin-Tech Demo-Day
Registration Opens @ 09:30 ~, SNIEC Hall W5
※ Event hold in conjunction with MWC Shanghai (6/27~29, 2018)
Venue:Mobile World Congress Shanghai, Room W5-M8, Hall W5 @SNIEC Center,

2345 Longyang Road, Pudong, Shanghai (上海新国际博览中心 (SNIEC) W5展厅M8会议室,上海浦东龙阳路 2345 号)

Hosted By: Fintech Center Korea
---
Schedule
9:30-10:00, registration
10:00-10:04, Opening Presentation
10:04-10:07, Welcoming Remarks
10:07-10:20, MOU and Introduction
10:20-10:35, Presentation on Korea Fintech Industry Overview
10:35-10:50, Presentation China Fintech Industry Overview
10:50-12:00, Fintech Startups IR Demo (Pitching) Q&A

---
Fin-tech Startups

QARASoft, Inc
#AI #Deep Learning #Robo-Advisor
https://www.qara.ai/
QARA is a fintech startup that provides online asset management service through the AI (artificial intelligence) deep learning technology. It includes both B2B and B2C operations, and has two patents for our AI technology called "Market Dreamer."



KROSS
#Fintech #Big Data
http://90days.kr/
90days is South Korea's first finance platform for SME's E-note based AR discount. 90days is a collaborative marketplace where investors provide SMEs opportunity to receive early payment on AR in E-note.
Main Technologies:
(1) Big Data analysis (2) Data crawling (3) Credit Scoring System (4) Chatbot – through SN




Who's Good
#AI #Big data
http://www.whosgood.org/
Established in 2014, Who's Good is a fin-tech social venture that uses Robo-Analysis to analyze environmental, social and governance (ESG) performance of companies. Main Product is Robo-Ayalysis platform for corporate risk assessment.
Main Technologies: Data mining, Big Data Analysis, ontology, text mining, MLP, web and platform development.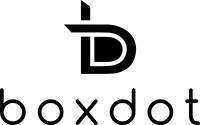 HPRIME, INC.
#AI #Bigdata #Data-Tech #e/m-Commerce

https://www.boxdot.net
BOXDOT is a revolutionary food supply chain that will remove the menace of the middlemen and ensure transparency in price through blockchain technology. BOXDOT is aiming to bring sanity to the food ingredients market by ending discrepancies in food prices and information which has been the worldwide problem.




BICube Co.,Ltd
#Cloud #Big-Data #machine learning
http://myselfcloud.com/
Established in 2015 by Mr. Kim Min Kyung, BICube Co.,Ltd is a leading cloud and Big data & machine learning solution company that offers various cloud based products and services with its own strong core technology. Main product is IaaS ( server virtualization, GPU as service, Storage service ); SaaS (Groupware, webmail service , Blockchain-FDS).
Main technologies:
Image analysing Deep Learning, Big Data , Cloud auto-configuration , auto-scaling, workload management .

PrimePay
#Payment #Log/account settlement #distributor sharing
http://www.primeucd.com/HP/index.html
PrimePay provides great IT solutions that your company really need. PrimePay offers cross-boarder payment solutions to bridge between overseas retailors and Chinese consumers.
Scry.info
#Blockchain #smart data
https://home.scry.info/
SCRY.INFO is the world's first blockchain-based quantifiable data exchange platform for real data storage, validation, sharing, analysis and trading. Based on its built-in smart contracts, SCRY.INFO provides cluster-based smart data validation for distributed users across industries, as well as enables access, tools, transactions and sharing on the SCRY platform. SCRY.INFO also provides smart contractual agreements related to a specific industry/event to market-based customers and developers, which can be applied in a variety of commercial data scenarios in sports, entertainment, agriculture, financial markets and other prediction or trading markets.

OPPORTY
#blockchain #Proof-of-Expertise Protocol
The Future of Business Relations on the Blockchain. Opporty is a three-layered solution consisting of Proof-of-Expertise (PoE) protocol, a transaction-based scoring system for businesses, and a business marketplace on the blockchain, with a built-in Decentralized Escrow system



Xencio
#Fintech #AI #finance intelligence #accounting automation #treasury management
http://www.xencio.com/en/
Xencio is on a mission to transform finance and treasury management, automating previously manual and labor-intensive processes, through financial intelligence which gives your business precision to execute your financial strategy.

Weiyan Tech
#Fintech #Financial product design #Risk control #system development #data
Weiyan Technology is an informatization solution provider for the financial sector. The company was invested by Softbank China Venture Capital and LEO Group.
---
Organizer: Fintech Center Korea

We lead the creative economy through vitalizing Fintech ecosystem.
Create innovative fintech services that embody global competitiveness and become a new growth engine of Korea.
Induce the development of fintech startups by focusing on public and private support capacities.

---
Direction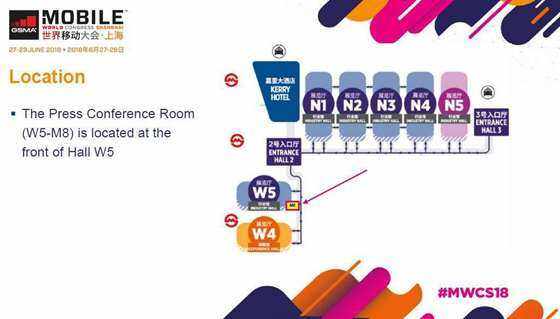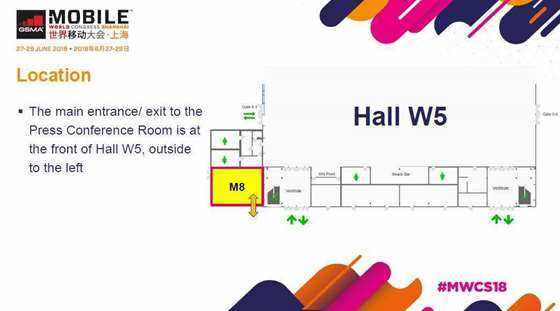 ---
Partners

XNode is a startup and corporate innovation accelerator established in Shanghai since 2015. We help startups, entrepreneurs,& corporate innovators build the next big thing.
http://www.thexnode.com/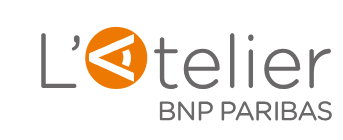 With its forward-looking vision and extensive experience in understanding the digital economy, the role and mission of L'Atelier BNP Paribas is to assist the BNP Paribas Group and its clients in formulating the right strategy to address and take advantage of current and future change.