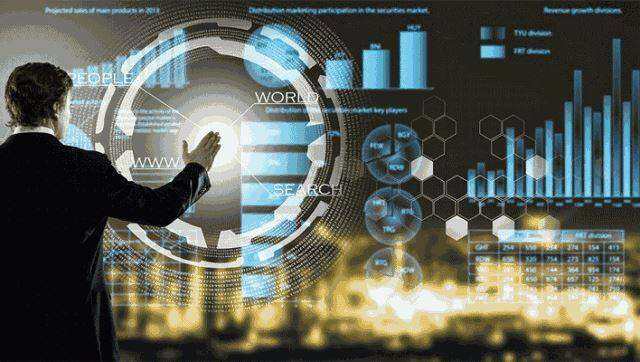 日常工作中,我们需要学会用数据来管理工作,而不是凭感觉,尤其是企业管理者。管理者需要每天去分析你的库存数据、财务数据、销售网络、产品生产流程、品质数据、售后数据。根据这些数据,管理者才能作出正确的判断,才能做出正确的决策。企业的库存是否合理、财务是否健康、销售网络是否正常、生产流程是否顺利,售后网络是否完善,企业都得从重视数据管理开始。
想知道在企业管理过程中,如何数字化管理数据,来发现问题、分析问题、跟踪问题、解决问题?10月29日 LadiesWhoTech 将携手有多年数字化管理经验的企业管理者一起来和大家分享!
In our day-to-day work, we need to learn how to manage our work based on data but not just on gut feelings, especially for management teams. Managers review the data of inventory, financials, sales network, production process, quality control and after-sales every day. Based on those data, managers make judgements and decision. See how important data is? A reasonable inventory level, healthy financial status, smooth production flow and perfect after-sales network all start to grow when you take data seriously.
Want to know how you can identify, analyze, follow up and resolve problems through digital management during enterprise operation? Come and join us on October 29th in the hottest LadiesWhoTech Founder Series event – exceptional experience sharing by digital management gurus!
演讲嘉宾 Speakers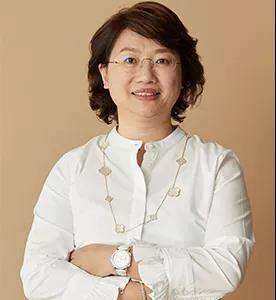 雷淑君 Katherine Lui
CanCan创始人 Founder of CanCan Group
行亚咨询CanAsia创始人 Founder of CanAsia
在创办CanAsia和CanCan之前,雷淑君女士在加拿大、香港以及上海有着多年的工作经验。在毕马威工作的十余年间,她带领过多家上市公司的审计工作,以及多个上市项目的筹备工作(其中包括中国移动和中国石化)。经过多年的发展,雷淑君女士带领着她的专业团队,开始为客户提供执行首席财务官的服务、协助企业建立经营策略和内控管理制度,以及代表公司管理层与投资方协商等系统化服务。她坚信人和软件的有效结合才能创造更大价值。
Katherine started her professional life with KPMG in Canada, Hong Kong and Shanghai. During her 12-year tenure with KPMG, she traveled to many cities in China and helped with the IPOs of China mobile and Sinopec. In 2005, Katherine co-founded Centerstone Partners, a cross-border private equity firm with offices in the U.S. and China.
Prior to founding CanCan, Katherine was the acting CFO of Yidao Yongche, China's 3rd largest rental car sharing platform during its rapid growth where daily orders multiplied more than 300times within 2years. Fast-growing technology/internet companies like this value quality financial advice and consulting services. As a result, Katherine founded CanCan group, which provides semi-automated acting CFO services to tech/internet companies competing in the Chinese and global landscape.
Katherine believes that the CanCan team-consisted of Big-4 accounting firm and listed company alumni- can combine professional knowledge with technology to disrupt the current business world. The people + software approach was created to bring immense value to CanCan's clients via its 3 offices in Hong Kong, Beijing and Shanghai. CanCan is currently expanding to Shenzhen, Guangzhou and Los Angeles.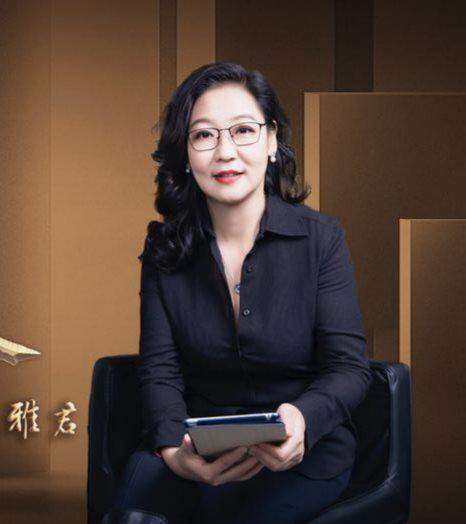 亢雅君 Catherine Kang
PhiLab(PhiSkin集团)联合创始人兼首席执行官 Co-founder & CEO of PhiLab
Catherine是健康美容、奢侈品、高端服务和零售行业的专业人士。她拥有超过20年的销售、营销和综合管理经验,曾在2013年被美国杂志《AD age》授予"中国最杰出的女性领袖"称号。她是LVMH丝芙兰的前大中华区总裁,Claire's的前中国区总经理和Tory Burch的前中国区总裁。目前,她创立了PhiLab品牌、PHISKIN医疗,担任创始人兼首席执行官,一家女性抗衰老治疗、功能性化妆品、医学美容和整形外科的领先品牌。亢雅君女士在创业中不断优化和提升企业在智慧医疗、平台流量与私域流量上的数字化管理技术。
Catherine is a professional in health and beauty, luxury goods, high-end services and retail industries. With more than 20 years of working experience in sales, marketing and integrated management, she was awarded the title of "China's Most Outstanding Women Leader" by the American magazine <AD age> in 2013. She is the former president of LVMH Sephora, Claire's former general manager of Greater China and Tory Burch's former president of Greater China. At present, she has founded PhiLab brand as the founder and CEO. PHISKIN Medical is a leading brand in anti-aging treatment, functional cosmetics, medical cosmetics and plastic surgery for women. In her entrepreneurship,she continuously optimizes and improves the digital management technology of enterprises in intelligent medical, platform traffic and private domain traffic.
电梯演说 Founders Pitching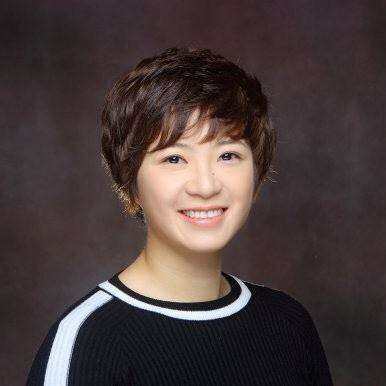 陈佶璐 Jilu Chen
"开造"用户共创社群 创建人
Founder of "KaiZao", a Consumer Co-Creation Community
陈佶璐女士,德国Folkwang大学工业设计硕士,同济大学产品设计学士。拥有多年国内外工业设计及管理经验,参与众多品牌的产品规划和研发,曾就职于国内外多家著名设计公司如Atelier Markgraph, StudioSYN, WILDDESIGN, LOE Design。服务过奔驰、BMW、MINI等知名企业。
在目睹大量产品进入市场的失败案例后,组建用户共创社群:连接"生活者"和"生产者",让产品的用户参与产品研发过程,帮助了"生产者"研发更被市场接受的产品,同时帮助"生活者"实现个人价值。
Jilu Chen is the founder of "KaiZao", a Consumer Co-Creation Community. KaiZao provides corporations crowd-sourced solution through interactions with user communities, so that to help them getting feedbacks from the market, reducing risks of launching new products; and meanwhile help users expressing their wishes and ideas on products, getting what they want, or even realizing their ideas.
Jilu has many years' experience in product design, design management, and in Internet training product entrepreneurship.
She has worked in many famous design companies at home and abroad such as Atelier Markgraph, StudioSYN, WILDDESIGN, LOE Design. Served for well-known clients like Benz, BMW, MINI.She graduated from Folkwang University of Arts in Germany, Diplom industrial designer. Tongji university, Art & Design major, Bachelor.
​
Matthieu Picardat
Go Slider创始人 Founder of Go Slider
Matthieu Picardat是一位年轻的法国企业家。他正在推出一款用于智能手机的创新产品,以改善视频渲染。3年来,他一直在研发整套系统,包括机械零件,电子板以及程序开发。相机可以通过2个旋转(倾斜和平移)和沿着轨道的平移来控制相机的移动,从而创建稳定的自动视频和目标跟踪选项。现在,视频是最有力的沟通工具,这套设备通过一种简单低成本的方式让用户创造独具吸引力的视频内容。
Matthieu Picardat is a young French entrepreneur. He is launching an innovative product for Smartphone to improve video rendering. For 3 years, he has been developing the entire system, including mechanical parts, electronic boards and program development. The camera can control camera movement by 2 rotations (tilt and pan) and translation along a rail to create stabilized automatic videos and target tracking options. Nowadays, video is the most powerful communication tool and this device can allow users to create their own attractive video content in a simple and affordable way.
交流导师 Mentors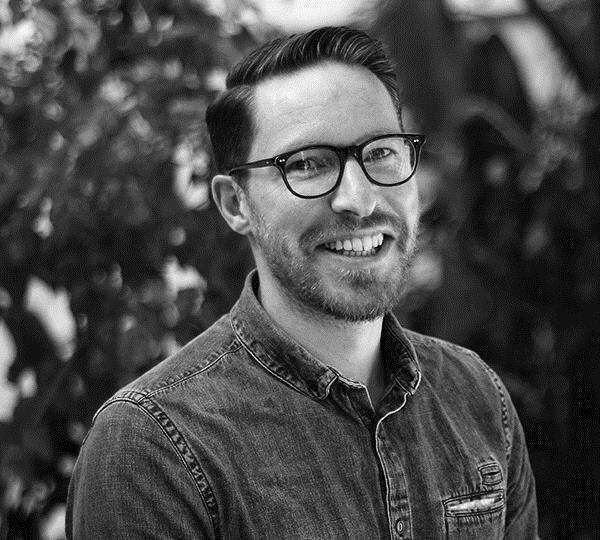 ​Adam Thurland WeWork Labs Mentor
Thread Design合伙人兼战略总监 Partner & Director of Strategy of Thread Design
Adam在中国市场有着十多年品牌战略策划和设计经验。作为中国品牌咨询行业的合作伙伴,他和品牌方密切合作,能打破常规,善于创新。设计出身的他相信目的为王,找到挑战,尽快和客户达成共识。他擅长设定问题,设计思维方法,并取得了Design Sprint Facilitator证书。此外,他还是设计思维在社会效应和创业社群应用的拥趸。
Adam is a brand strategist & designer with over 10 years of experience in the China market. As a partner at Shanghai brand consultancy Thread, he works closely with brand stakeholders to break through biases, unite them around change and innovate brand communications.
With a background in design, Adam believes in the power of purpose, identifying the right challenges, and bringing the consumer into the equation as early as possible. He has expertise in problem framing, design thinking methodologies, and is a certified design sprint facilitator.

Outside of his main role, Adam is an advocate for the application of design thinking within the social impact & entrepreneurship community.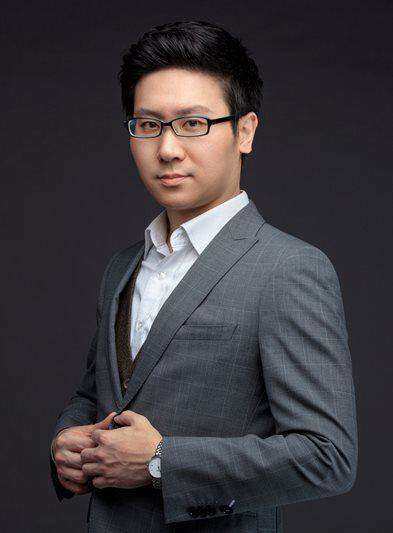 姚昱盛 Martin Yao
唐硕体验创新咨询合伙人兼董事总经理 Partner & Managing Director of TANG
姚昱盛先生具有14年产品体验设计、体验策略规划及咨询工作经验,超过10年团队与项目管理经验。作为用户体验专家,善于运用体验思维主导全渠道全客户触点体验规划。擅长新零售、地产、金融、移动互联网领域体验策略规划及企业整体体验长效管理机制规划。加入唐硕前, 他曾任职于eBay,阿里巴巴,平安集团、IBM、埃森哲等企业。
Martin is a user experience expert, equipped with over 14 years of product experience design, experience strategy planning. As a user experience expert, Martin is good at using the experience of thinking dominated all channels to all the customer contact planning experience. He is good at new retail, real estate, finance, mobile Internet experience strategy planning and long-term experience of whole enterprise management mechanisms. Prior to joining TANG, he worked in companies such as eBay, Alibaba, PING AN, IBM and Accenture.
主题 TOPIC: 数字化管理 Digital Management
日期Date: 2019年10月29日晚上6点半-9点
October 29, 6:30 pm to 9:00 pm
地点Location -上海市黄陂南路380号3层WeWork
WeWork , 3F The House, No.380 South Huangpi Road
门票有限,一起来头脑风暴!场地有限,先到先得!
Tickets include drinks and deeper peer-to-peer learning. Join us!