Speaker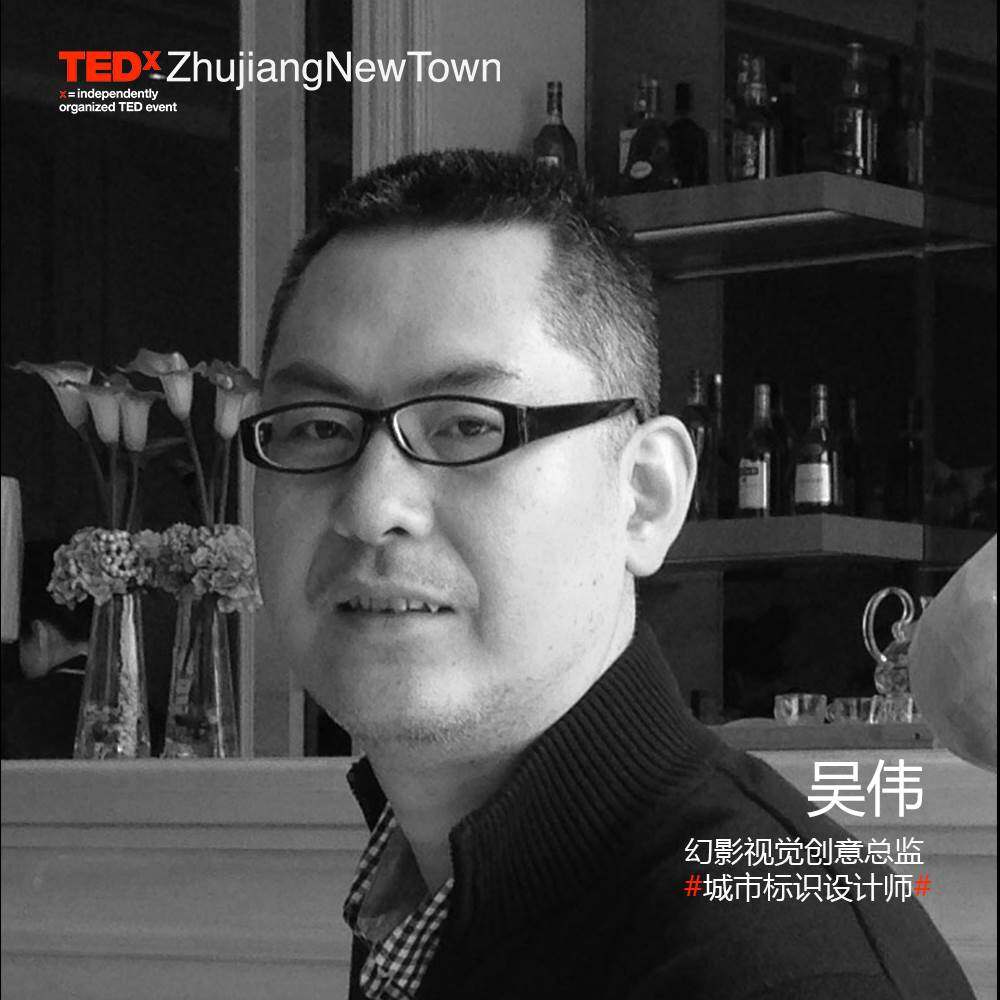 Wu Wei: City Sign Designer

Creative Director of Shenzhen Image Vision Strategy Advertising Co.,Ltd.
Wu majored in Architecture at a top university in Guangdong, but chose to study graphic design on his own. For nearly a decade, he devoted himself to Architectural Signage Design. With his unique knowledge and background in "Architectural design and planning, graphic design and creative advertising", as well as his concept of sign design as "being the best supporting role of architecture", he designed the signage system for Guangzhou library, Guangzhou Opera House, the heart of Zhujiang New Town (Flower City Square) and so on.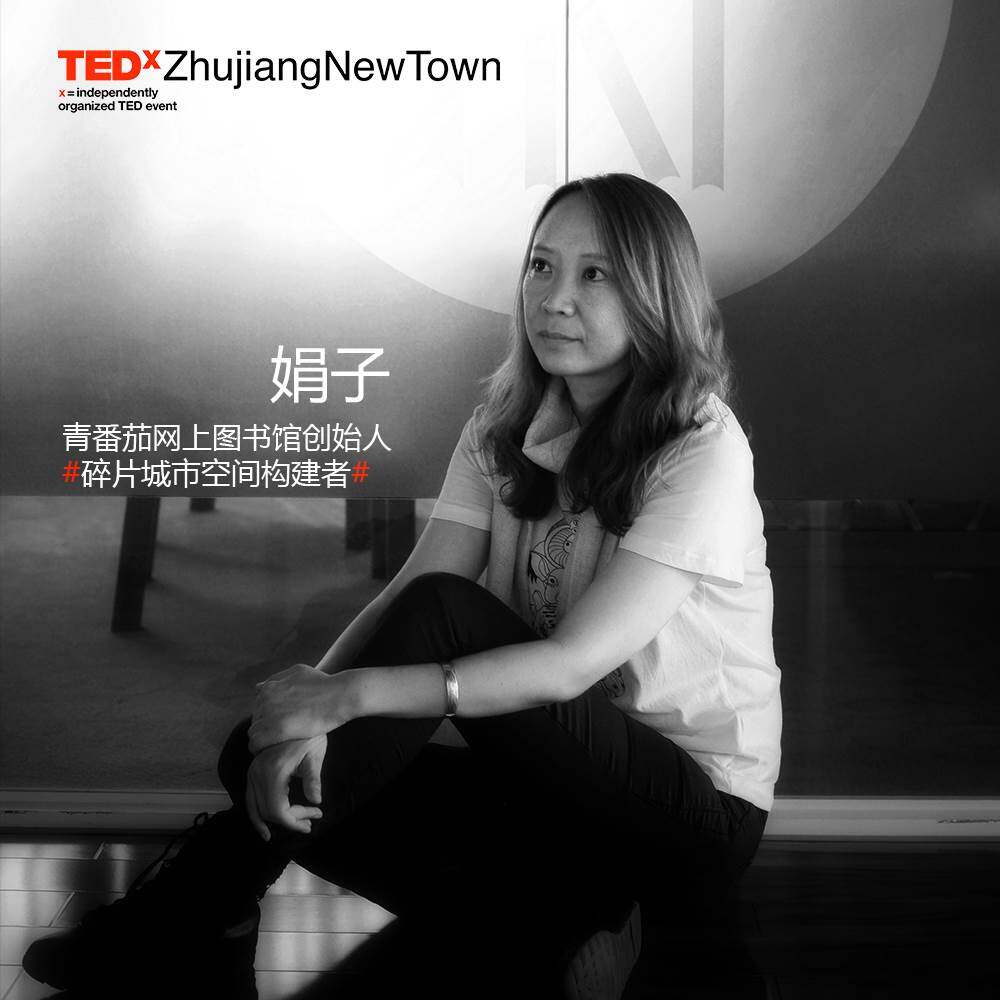 Juan zi: Builder of fragmented urban space.
Founder of Green Tomato O2O library project.
She values the power of culture in cities and commits herself to propel the socialization and commercialization of libraries in a creative way as well as to build up a sustainable developing environment of library-reading. In 2010, she started the Green Tomato----the first Chinese O2O library project and created a sign of public reading space----"INLIBRARY". At the moment, the Green Tomato has established a free book-borrowing network with more than 1500 "INLIBRARY" spots which covers a range of over 60 large and medium-sized cities nationally.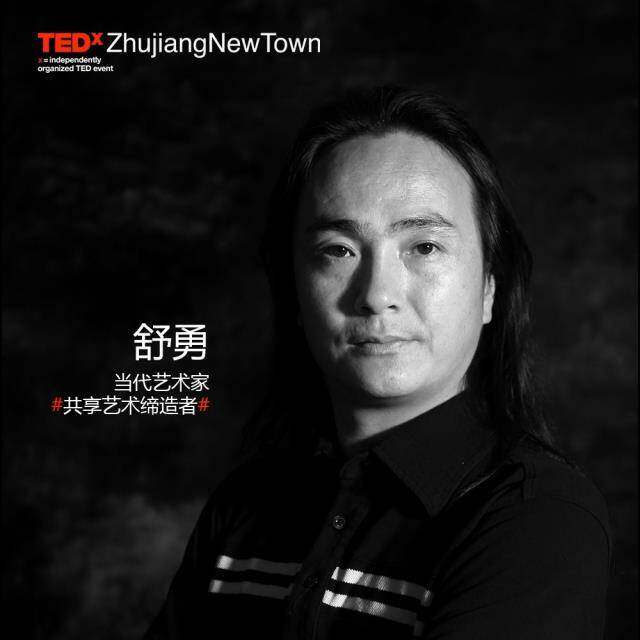 The Creator of Sharing Arts
Shu Yong, Contemporary Artist
Shu Yong is one of the most celebrated Chinese contemporary artists, known as "The First Person of Chinese Environmental Art" and "The Founder of Behavior Art Marketing". He was the creator of large-scale totem landscape sculpture Golden Bridge on Silk Road exhibited in Expo Milano 2015 and the winner of The Florence Biennale Lifetime Achievement Award (the only Asian winner so far). He proposed that arts should be related to life and society and should be shared by everyone.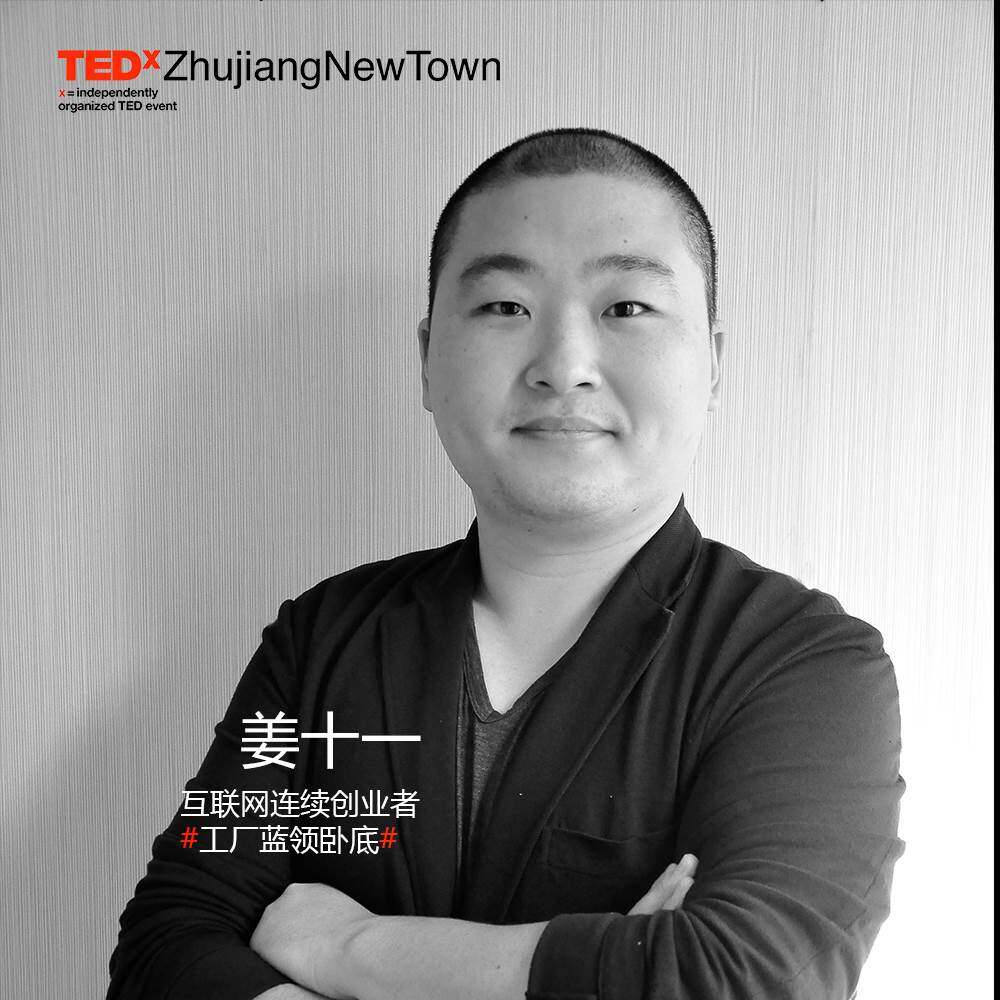 Undercover Blue-collar Worker
Jiang Shi Yi: Internet entrepreneur
Jiang starts his product manager career from basic operation. He firstly worked in the NetDragon, then root sculpture business, securities APP and financing service. To learn how blue-collar people use Internet, Jiang disguised as a migrant worker for three months in over four cities, seeking the opportunities from this huge market of 300 million migrant workers.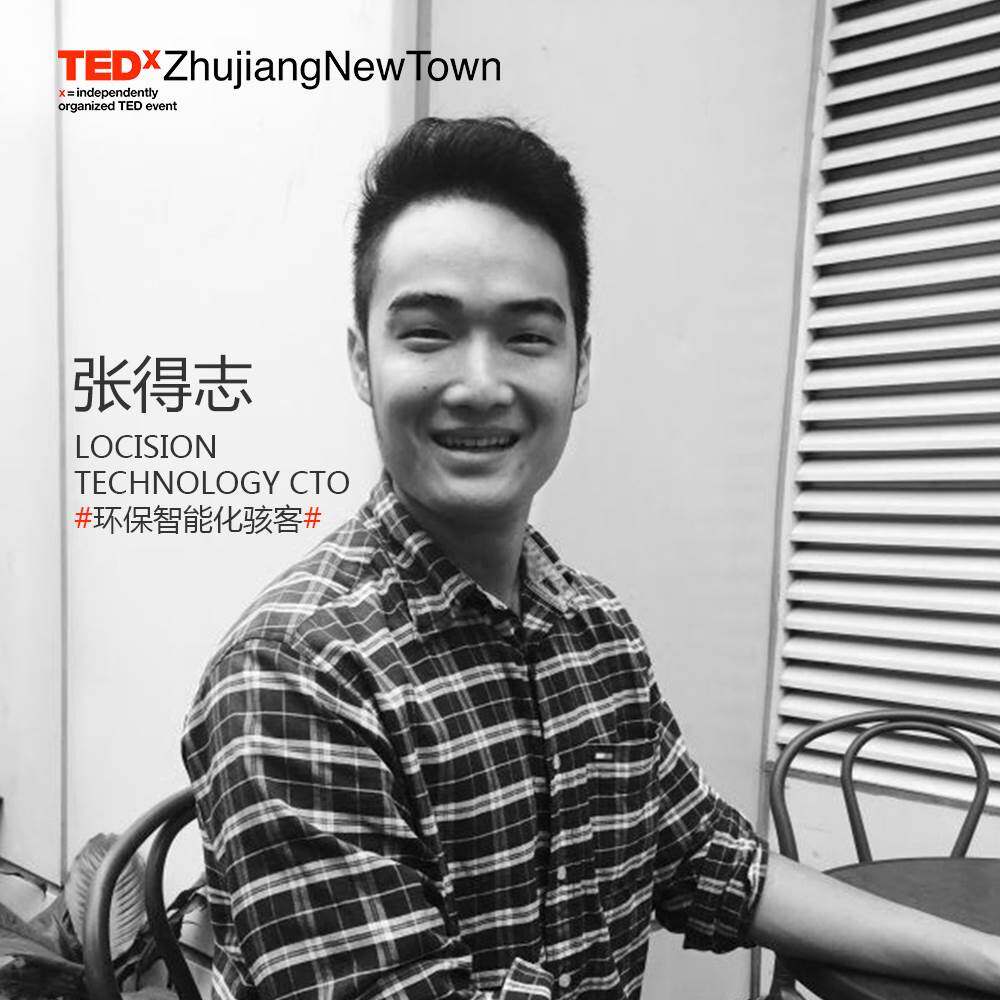 Hacker of Environmental Intelligence
Co-founder&CTO, Locision Technology Co.,Ltd
Zhang Dezhi, a believer in System Science, always tries to imagine like a child, think like a scientist and actlike an engineer. He co-founded the 3PO automatic corporate management system to optimize the traditional working process with the Internet. With the help of automation and system engineering, he strives to balance resources through technology, thus nurturing in society a positive feedback loop.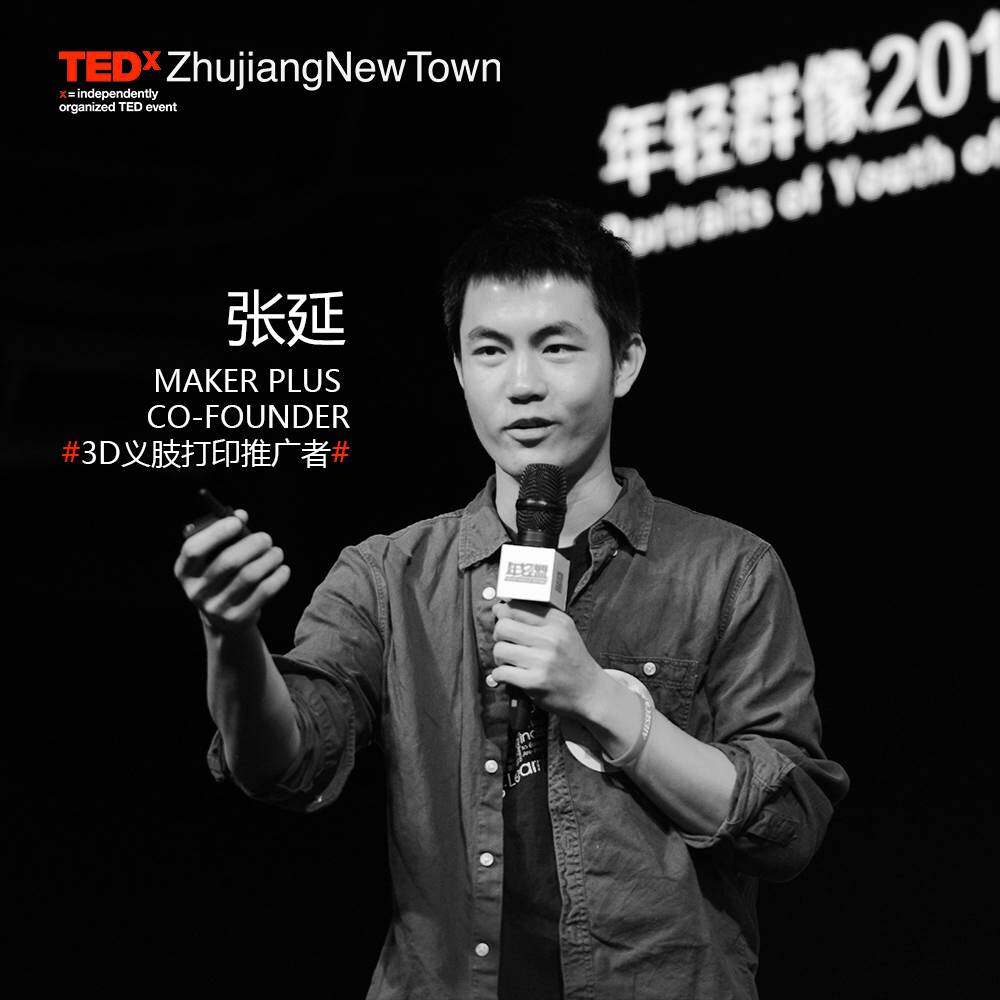 Advocator of 3D prosthetics printing
Zhang Yan;Co-founder of Maker Plus
Zhang was a former member of AIESEC, mainland China and one of the 50 who joined the "2041 Antarctic Expedition" initiated by Robert Swan, a famous British adventurer. Also he advocates the decentralization of social campaign. To popularize technologies, he started a business in 3D prosthetics printing, as a vigorous effort to offer affordable and convenient services to the physically challenged.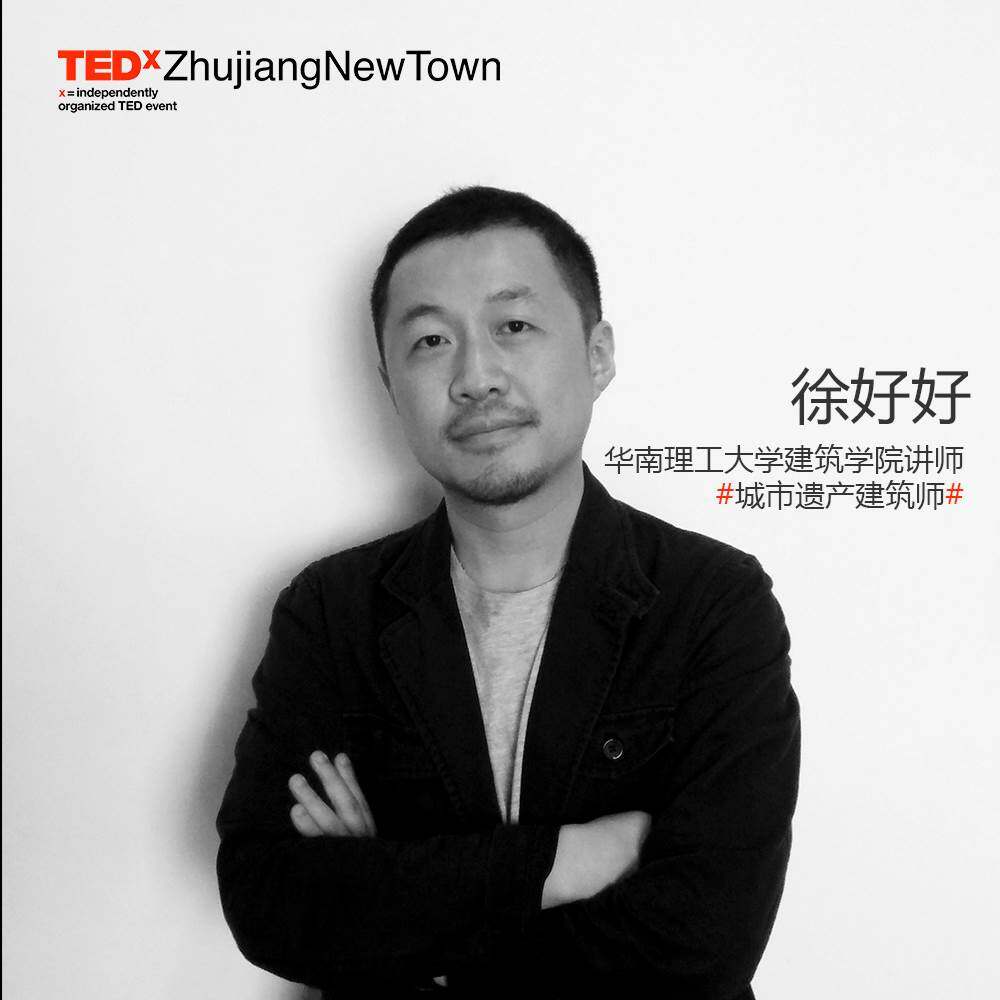 Urban Heritage Architect
XuHaohao, School of Architecture, South China University of Technology, Tutor
Xu was a graduate from University of Ferrara in Italy with a PhD of Economy and obtained a PhD of History and Theory of Architecture from the School of Architecture in South China University of Technology. He is a co-founder and the leading architect of Urban Elephant Architecture Design Counting Co. Ltd. To call for attention on urban heritages, he proposed the "Faanngukkei" ("to return home" in Cantonese) initiative where processes of heritage conservation and innovation had been carefully recorded and discussed. At the same time, Xu had been using Internet to add more value to heritages.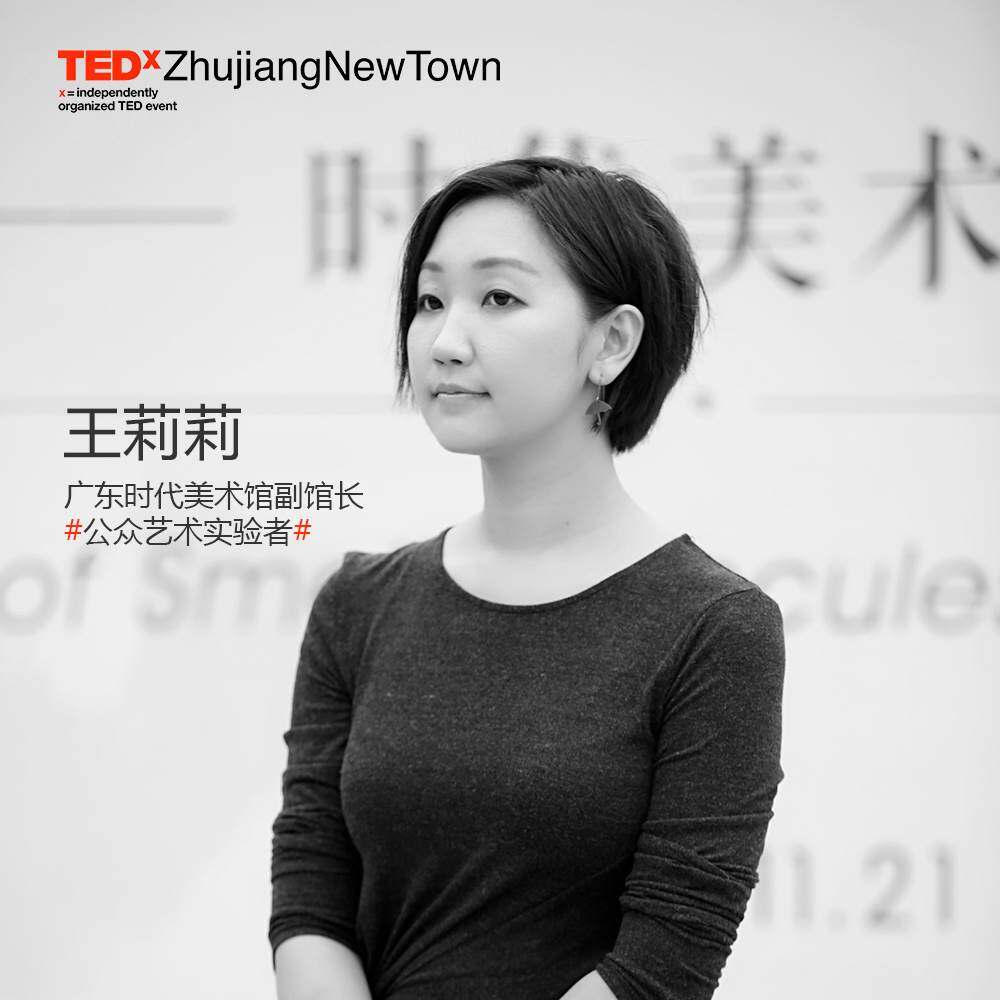 Public Art Experimenter
Wang Lili:Deputy-curator of Guangzhou Times Museum
Wang Lili got a master degree in visual art in Britain and works on art projects in British Council, South China. Wang in early 2011 started to curate the museum's public exhibitions to build a more interactive sharing platform which is more open to the equal talks with visitors. The exhibitions curated by her are both poetic and popular, for instance, Next Stop, Huangbian and A Cinema.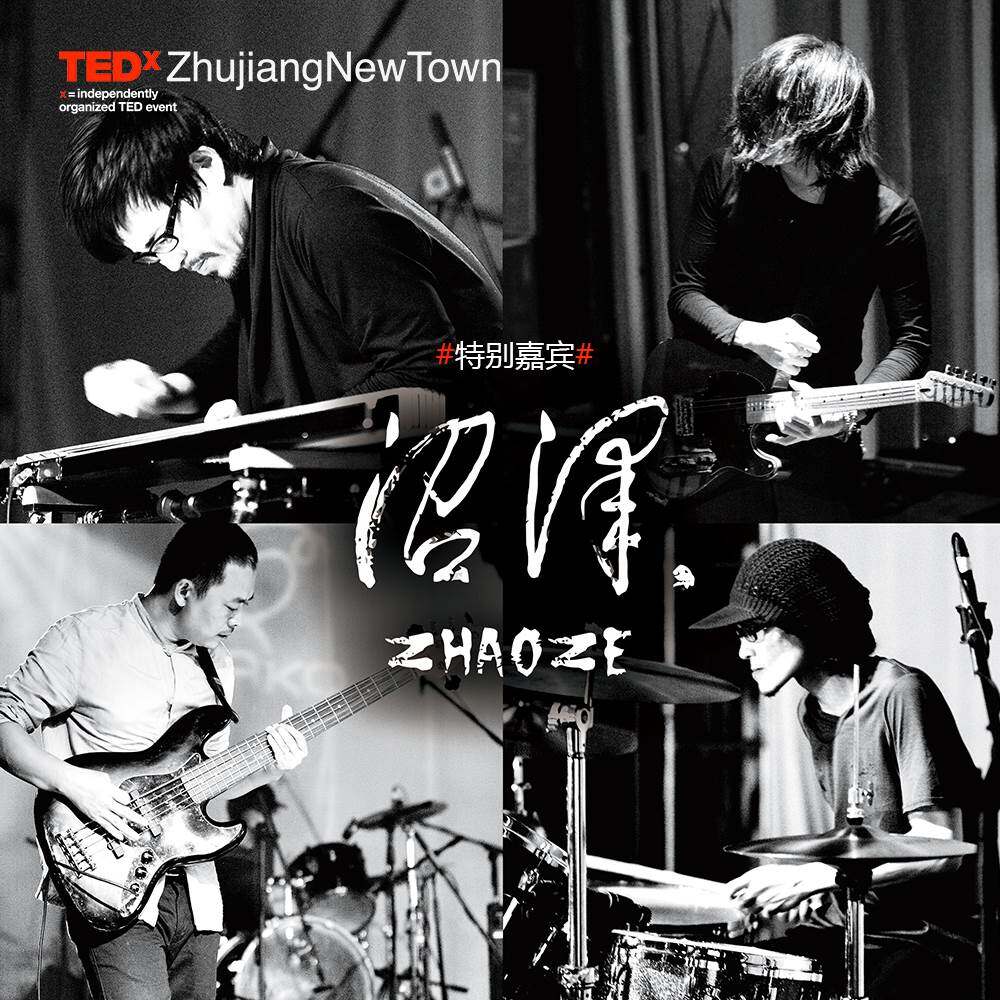 Zhaoze
Zhaoze is a Chinese indie band based in Guangzhou, also known as the leading band of Post-Rock and star rock band in Lingnan area. They play frequently in music festivals such as Midi and Strawberry and some other live houses. As the first band combines guqin(Chinese seven-stringed zither) and rock music together, they successfully compromises the merits of Chinese historical culture and the passion of rock music. Even comparing with rock bands all over the world, it is fair to say they had a style of their own.
What is TED?
TED is an annual event where some of the world's leading thinkers and doers are invited to share what they are most passionate about. "TED" stands for Technology, Entertainment, Design -- three broad subject areas that are, collectively, shaping our future. In fact, the event is broader still, showcasing ideas that matter in any discipline. Attendees have called it "the ultimate brain spa" and "a four-day journey into the future." The diverse audience of CEOs, scientists, creatives, philanthropists is almost as extraordinary as the speakers, who have included Bill Clinton, Bill Gates, Jane Goodall, Frank Gehry, Paul Simon and Sir Richard Branson.
What is TEDxZhujiangNewTown?
In the spirit of ideas worth spreading, TEDx is a program of local, self-organized events that bring people together to share in a TED-like experience. Aiming to trigger in-depth discussion in social issues, creative industries, city development and Guangzhou, the establishment of TEDxZhujiaNewTown will bring together the city elites in Southern China and encourage the thinking and sharing for creative ideas. We are here to make Guangzhou a more interesting city!