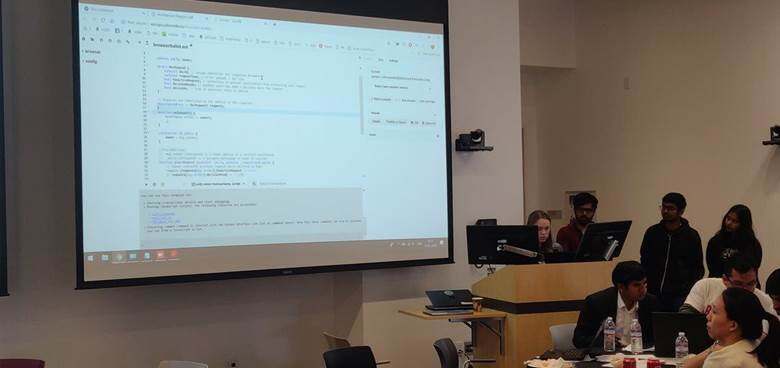 I will be at Edcon in Sydney for ethereum developers from 7th April to 14th April. and bring back to you from Vitalik the first-hand/lastest info. Come You might get free smart contract programming class because we are going do workshops in the following meetups 4月7-14日我将去悉尼参加第四届Edcon以太坊开发者大会,给大家带回以太坊最新进展。
Snacks and drinks will be provided. If you share your thoughts or ask questions you might be given a super cool T-shirt! 将提供小吃和饮料。 如果您分享您的想法或提出问题,您可能会获得一件超酷的T恤!
Entrance time:2:15 pm
签到开始时间: 下午2:15
Agenda:
活动安排:
=================
1. Smart Contract Meetup intro开场介绍, Miley/Vivian, (5min)
2.Edcon and Smart contract basics,以太坊开发大会简介 (10 min)
3.Edvcon Videos Playing and interpretation by Michael Yuan(50min)
Basic knowledge about blockchain and cryptocurrencies. Understanding of Ethereum. Understanding about distributed computing. Lastest updates about ethereum. Vitalik Buterin and other important programmers' latest talks on Edcon.
以太坊最新进展,VB在Edcon开发者大会上的最新演讲深度解读。
分享人介绍:
=================
Dr. Michael Yuan is the Chief Scientist and Co-founder at the CyberMiles Foundation. The CyberMiles project aims to build a new blockchain specifically optimized for e-commerce applications. It raised over $30M USD from 14,000 contributors in 119 countries through a successful token sale. Dr. Yuan is also the author of an upcoming book "Building Blockchain Apps" from Addison-Wesley. Prior to CyberMiles, Dr. Yuan had extensive experience in Open Source software development and healthcare research.
​

待解读演讲题目:To be determined
------------------
4. Questions and discussions提问和讨论(50 mins)
5. Tea break
Tech and snacks support零食赞助技术支持:Second State & CyberMiles
Venue and ​drinks Support场地支持:Poolin币印矿池
Developer Community Partnership开发者社区合作伙伴:掘金 CSDN Hiblock
The Second State project creates a full stack of open source software, including blockchain infrastructure, virtual machine, developer tools, deployment and management tools, customer facing applications, and SDKs. Apart from the code contribution and optimization, we make contribution to the community by hosting smart contract meetups and workshops around the globe, such as the ones we organized in Beijing China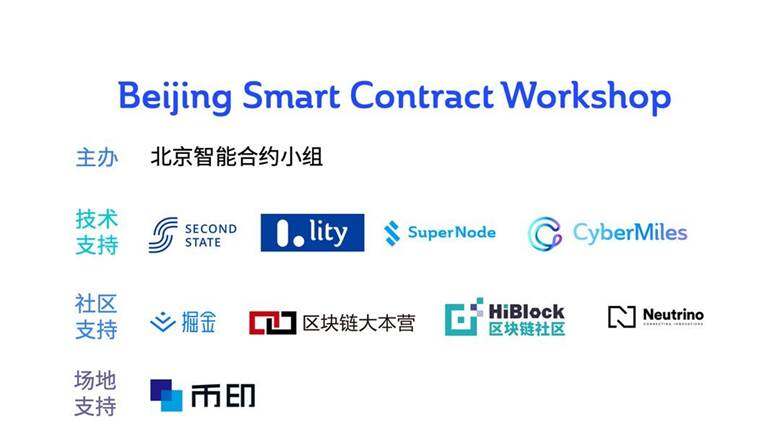 活动须知 | Special Notice
本场活动语言为中文;
报名需审核,收到确认二维码即表明报名成功(请在签到时出示二维码);
若无法如期参加活动,烦请您提前告知,我们将开放名额予其他小伙伴。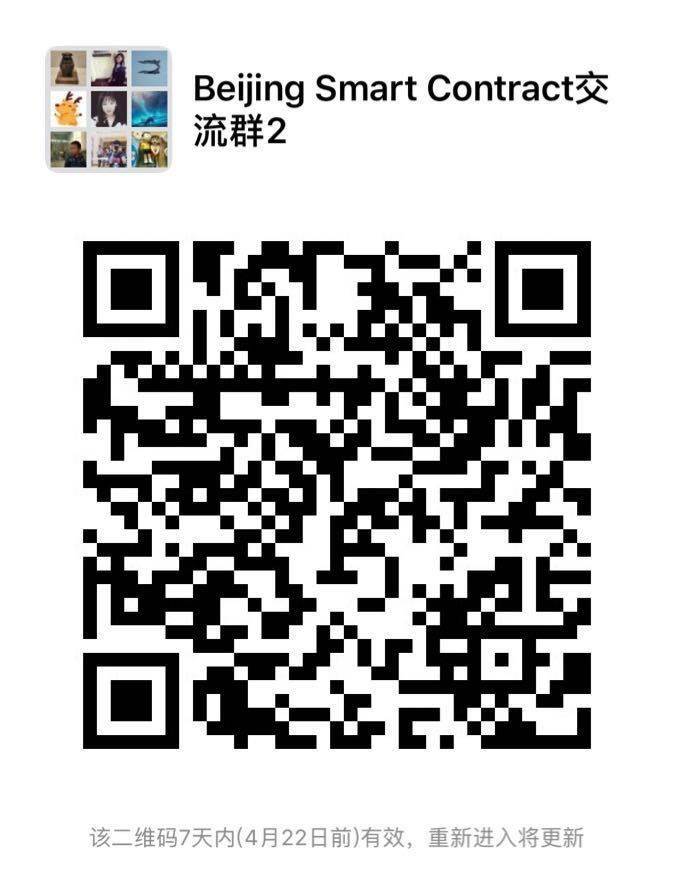 往期活动 | Past Meetups
活动信息与图片
https://www.meetup.com/Beijing-Smart-Contract-Meetup/events/
代码查看
https://github.com/CyberMiles/education/tree/master/meetups/beijing
​

Edcon开发大会介绍 | More about Edcon
https://www.edcon.io/
EDCON (Community Ethereum Development Conference ) is an annual global Ethereum conference series, aiming to boost the communication and interaction of Ethereum communities worldwide and to accelerate the sound development of Ethereum ecosystem.
The event has made huge influence in the previous years - EDCON2017 was held in ESCP Europe, Paris, France on February 17-18; EDCON2018 in Ryerson University, Toronto, Canada on May 3-5.
The event is expected to have a even larger scale this year, which is presented in the form of "EDCON Week", covering:
(1) EDCON HACK (8-10, April): the hackathon will be a kick-off of EDCON Week, and the topic includes Sharding, PoS, Clients, Plasma, Channel, Snark, etc.: https://www.edcon.io/hackathon
(2) EDCON Conference (11-13, April): Core Ethereum development teams will be invited to talk about the latest updates on the Ethereum research and technology; other great minds will share their thoughts on the current trends, projects and applications, as well as their community building and development plans.